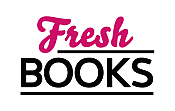 Close out December with great reads
"And they called it Puppy Love"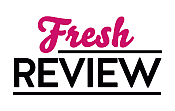 Reviewed by Bonnie Rose
Posted February 10, 2016

Lady Susannah Haddonfield is still quite young, but has given up any hope of a marriage of her own, and only wants to see her younger sister, Della, make a successful match. Then she plans to become a doting aunt and to spend her time with the books she loves so much. She did have hopes for herself when she first made her debut, but mean-spirited attacks from other girls wore her down. One gentleman, Will Dorning, came to her rescue, and there was a definite spark of interest between them, but nothing further ever came of their acquaintance, and they haven't seen each other for a long time.
Will is the second son of an earl, and until his older brother, Casriel, marries, he's the heir. He has also taken on many of the duties that Casriel should be handling himself, such as the supervision of their numerous younger brothers. Will has an affinity for dogs, and has the reputation as the finest trainer around. Between his family obligations, his dogs, and his lack of fortune, he hasn't had time for a personal life, much less a marriage. Years ago, he was very interested in Susannah, but never pursued a relationship because he felt he had nothing to offer.
A unique series of events brings Will and Susannah back in contact again. Susannah is not a dog lover, yet the man courting her sister professes to be, and further states that a woman who doesn't favor dogs is not acceptable. In order not to jeopardize his courtship of her sister, Susannah asks Will to tutor her on how to give the appearance of being fond of dogs. Will and Susannah both still carry that spark for each other from years ago so their time together is bittersweet since their situation has not changed.
Will (short for Willow) is a typical Grace Burrowes hero—meaning I fell in love with him. He is kind, honorable, caring, honest, and self-sacrificing. He basically has put his whole future on hold to take care of his family, when he'd like nothing better than to marry Susannah and take her off to a country estate where they can be happy together. While I admire Will immensely, I also wanted him to shake up Casriel, and let him carry the burden that was his to bear.
Susannah is determined to enjoy whatever time she has with Will before she "retires." Will is upfront about his feelings for her, and also about his lack of fortune. While Susannah appears quiet and bookish, she also has a strength and determination, and Will finds he can't resist her. As they spend more time together, their love becomes stronger, and Will knows he has to find a way to make Susannah his.
WILL'S TRUE WISH is a touching romance with a dash of mystery, an odious villain, and a satisfying conclusion. If there were such a thing as comfort food for books, a Grace Burrowes novel, with its warmth and emotion, fills the bill. I'm happy to highly recommend WILL'S TRUE WISH, as it left me, once again, with a smile in my heart.
SUMMARY
From New York Times and USA Today bestselling author Grace Burrowes comes another sparkling Regency romance filled with desire and drama
It's a dog's life...
Will Dorning, as an earl's spare, has accepted the thankless duty of managing his rambunctious younger siblings, though Will's only true companions are the dogs he's treasured since boyhood. When aristocratic London is plagued with a series of dog-nappings, Will's brothers are convinced that he's the only person who can save the stolen canines from an awful fate.
But the lady's choice... Shy, bookish Lady Susannah Haddonfield has no patience with loud, smelly beasts of any species, but must appear to like dogs so as not to offend her sister's only marital prospect. Susannah turns to Will, an acquaintance from her most awkward adolescent years, to teach her how to impersonate a dog fancier. Will has long admired Susannah, though he lacks the means to offer for her, and yet as they work together to rescue the purloined pets, it's loyal, dashing Will who steals Susannah's heart.
---
What do you think about this review?
Comments
No comments posted.

Registered users may leave comments.
Log in or register now!