"Wedding bells and a shadowy menace collide"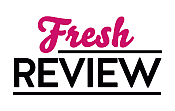 Reviewed by Make Kay
Posted February 9, 2016

HARD EVER AFTER is a novella in the Hard Ink series (#4.6) by Laura Kaye. This is a quick book, 96 pages, and is a delightful revisiting of the characters of Hard Ink Tattoo, Nicholas Rixey's tattoo parlor. Nick had returned from his military life overseas thinking his ex-commander had betrayed Nick and his fellow soldiers to death. Into Nick's shop walked the sexy daughter of the ex-commander, looking for help to rescue her brother, and Nick and Becca ultimately fell in love. Along the way, the lovers' investigation also turned into a full-out war with an organized crime ring and street gang.
Nick and his fellow military teammates are setting up a new security consulting firm and moving on from the war with the organized crime ring. As everyone prepares for Becca and Nick's nuptials, a danger everyone thinks is gone rears up to menace them again. There is a great mix of romance, danger, and erotic interludes nicely spaced throughout the story. The novella opens strongly, with a smokin' bedroom scene, and Kaye keeps the flames burning high between our hero and heroine as they reach for the Happily Ever After that seems held just outside their reach.
Nick and Becca are the couple from book 1 of the series, HARD AS IT GETS, and it is lovely to see the focus on them again, while seeing the other couples from the other books in action as well. HARD EVER AFTER shows the whole team together for Nick and Becca's wedding, and includes all the characters from the previous novels. Kaye does a smooth job of injecting small summaries of the backstories for each person or couple, so that someone new to the series can pretty easily follow along. This is difficult for many authors to do, apparently, and I give full points to Kaye for doing it so seamlessly.
I'm not normally a fan of novellas because I don't like their short format, but I will always read them when they progress a story arc in a series I follow. Kaye does this shorter composition well, and I am not sorry to pick up one of her novellas—I find this as well done as her novels. Thus I can wholeheartedly recommend HARD EVER AFTER, not just to fans of Kaye's Hard Ink series, but also to all readers who enjoy romantic suspense, bridal days, and blushingly-hot bedroom scenes.
SUMMARY
Justice served. Honor restored. Team reunited.
After a long battle to discover the truth, the men and women of Hard Ink have a lot to celebrate, especially the wedding of two of their own--Nick Rixey and Becca Merritt, whose hard-fought love deserves a happy ending.
As Nick and the team shift from crisis mode to building their new security consulting firm, Becca heads back to work at the ER. But amid the everyday chaos of demanding jobs and their upcoming nuptials, an old menace they thought long gone reemerges, threatening the peace they've only just found.
Now, for one last time, Nick and Becca must fight for their always and forever, because they know that when true love overcomes all the odds it lasts hard ever after.
---
What do you think about this review?
Comments
No comments posted.

Registered users may leave comments.
Log in or register now!