"Powerful, compelling and disturbing page turner."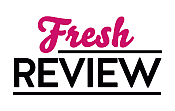 Reviewed by Sandra Wurman
Posted February 9, 2016

Are monsters born that way or do they just happen? How do seemingly ordinary people become monsters? I couldn't help thinking about this the entire time reading TO THE STARS by Molly McAdams. TO THE STARS falls into the New Adult category of books featuring those entering adulthood. Powerful, disturbing, and compelling accurately describe this engrossing page turner.
News reports often include stories about abuse cases that too often end very badly. Court ordered protection is ignored and the woman who appealed to the system for help is found dead. The system failed her and at times her children as well.
What if you know this flawed system has been compromised and there is virtually no one to help? Family has strangely turned a blind eye to what any observant person should be able to see. TO THE STARS is about having nowhere to turn. Molly McAdams reaches far into a very scary place.
Harlow was a young impressionable woman away from home and dear friends—in particular Knox the love of her young teenage life. Therein lies the problem. Harlow's parents encouraged Knox to put space between their daughter and him while she experienced all college life that to offer. They wanted her to spread her wings and meet new people on her way to a degree. Ah be careful what you wish for. Knox was left behind holding fast to a promise of a future with the girl he absolutely adored.
But Harlow misinterpreted space for indifference and when a charming handsome collegian paid attention and was generous to a fault she found herself falling in love. Hey, these things happen
The life Harlow imagined with Collin came to an abrupt end when reality set it. To Collin, Harlow was a possession—one he cherished in public and tortured in private. Typical of an abuser, Collin was smart enough to know just how to hide all evidence of abuse. Equally typical of the abused victim, Harlow learned quickly how to hopefully avoid triggers and blamed herself when Collin found fault with her.
TO THE STARS is a very scary dramatic look into the mind of the victim of abuse. Molly McAdams takes us back and forth between the past and present world of that victim. We see her world through her eyes and it is not a pretty picture. Of course, there are times when we have to suspend disbelief. How could no one see? But then again that is the core of TO THE STARS. All and all a shocking revelation of a situation that is unfortunately very real. Even though there were parts that were horribly disturbing, TO THE STARS is a compelling story&madash;one I absolutely could not put down.
SUMMARY
In the second standalone book in New York Times and USA Today bestselling author Molly McAdams' Thatch series, Knox Alexander must convince his long-time love Harlow Evans that they're meant to be together.
He promised to wait for her.
She told him he was wasting his time.
Not waiting for him ended up being the biggest mistake of her life.
When they were younger, Knox Alexander swore to Harlow Evans that he would wait for her to turn eighteen so they could be together. But that was two and a half years away, and Harlow couldn't ask him to give up all the fun and thrills of going away to college for her. As the years passed, Knox remained a constant in her life but when her eighteenth birthday came around, Harlow's heart belonged to someone else.
Every day for the last four years, Harlow has been haunted by that fateful choice. And though he may appear unaffected by what happened in their past, Knox has always tried to fill the void Harlow left. But when he comes stumbling back into her life and refuses to leave, will Harlow finally let him into her heart…?
---
What do you think about this review?
Comments
No comments posted.

Registered users may leave comments.
Log in or register now!