"BLOOD KISS is sure to cause mass hysteria in all of Ward's BDB fans."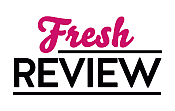 Reviewed by Annie Tegelan
Posted January 20, 2016

Romance Erotica Sensual | Romance Paranormal
Premier Paranormal Romance author J.R. Ward delves back into Caldwell and the Brotherhood's training centre to prepare for the brewing war between the Brothers and the Lessers. Their first task is to recruit more soldiers to help them in the war, but Paradise doesn't seem like the most promising prospect. At least not at first.
As the daughter to the King's First Advisor, Paradise has lived a restricted life thus far but in joining the program, she hopes to prove herself. However, a distraction occurs in the form of another recruit by the name of Craeg. Craeg is from a completely different world and he knows Paradise deserves someone better than him. However, as much as he tries to deny himself, their chemistry slowly builds until it becomes impossible to ignore.
Paradise and Craeg's romance builds in a believable way, touching on all things from class to other complications that may get in the way of them being able to train together. However, Ward explores this beautifully, never once rushing too fast or dragging it out for too long.
Paradise and Craeg's romance reminds me a lot of Butch and Marissa's, which is why Ward also dedicates half of this book to them. LOVER REVEALED also addressed some class issues, but in that case, Butch was from the human world before entering the Brotherhood. Their storyline in BLOOD KISS explores Marissa's honorable work at Safe Place and some of what Butch did in his human life. Ward does a fantastic job of mirroring some of the issues both couples are going through so it seemed very natural to see so much of Butch and Marissa in this book. For fans who are worried about what Ward will do to these older couples she is revisiting, it's nothing drastic that completely tears downs what she built in the previous books. She is simply exploring the rough patches every relationship has.
BLOOD KISS is sure to cause mass hysteria in all of Ward's BDB fans. Bringing back the magic of the Brotherhood in all its glory, I have no doubt this series will be just as addicting as the Black Dagger Brotherhood.
SUMMARY
The legacy of the Black Dagger Brotherhood continues in a spin-off series from the #1 New York Times bestselling author…
Paradise, blooded daughter of the king's First Advisor, is ready to break free from the restrictive life of an aristocratic female. Her strategy? Join the Black Dagger Brotherhood's training center program and learn to fight for herself, think for herself...be herself. It's a good plan, until everything goes wrong. The schooling is unfathomably difficult, the other recruits feel more like enemies than allies, and it's very clear that the Brother in charge, Butch O'Neal, a.k.a. the Dhestroyer, is having serious problems in his own life.
And that's before she falls in love with a fellow classmate. Craeg, a common civilian, is nothing her father would ever want for her, but everything she could ask for in a male. As an act of violence threatens to tear apart the entire program, and the erotic pull between them grows irresistible, Paradise is tested in ways she never anticipated--and left wondering whether she's strong enough to claim her own power...on the field, and off.
---
What do you think about this review?
Comments
No comments posted.

Registered users may leave comments.
Log in or register now!