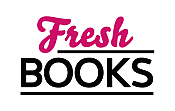 Explore new books in September
"A wonderful exploration of the ecosystems of the North Woods"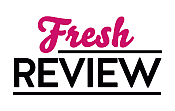 Reviewed by Clare O'Beara
Posted January 19, 2016

Non-Fiction Pet-Lover | Non-Fiction Gardening | Non-Fiction
Having recently read ONCE THEY WERE HATS by Frances Backhouse about beavers in North America, I was interested to continue my reading about the North Woods. With fewer species than a rainforest, a key species has a big effect on the whole environment. Moose are large herbivores which process a lot of vegetation and they are also prey animals for large predators. John Pastor asks, WHAT SHOULD A CLEVER MOOSE EAT?
While this book is filled with observations backed by scientific research, it reads in an accessible way right from the foreword by Bernd Heinrich, so any keen nature lover or hiker will absorb information. Pastor, following his thirty years of research, tries to explain why we should learn to care about many ecological questions. Ecology, the study of how species interact, is the main topic. Pastor wryly states that the way nature operates is always more interesting than we originally thought. Some detailed drawings help us to understand.
The North Woods, sitting on geologically young soil atop some of the most ancient rocks in the world, has been shaped by ice and water, and covers two million square kilometres in a spread from coast to coast across the continent. Both deciduous and conifer trees live in the southerly regions, with bushes and herbs. Compared to Thoreau's records 150 years ago, warming has advanced the flowering season by ten to fourteen days. We also observe that moose, eating leaves during summer, switch to browsing the twigs as trees pull nutrients back into the twigs during autumn. As weather, fire and insect depredation affect different patches, the bulk of trees can vary from old to young, aspen to pine, with particular bird and mammal species residing in each. The Adirondack Preserve was created in 1892 to preserve the headwaters of the Hudson River. An intact woodland environment was seen to be of greater value than just the sum of its contents.
Pastor first describes the geology of the north, with the effects of ice sheets and their retreat causing the land to rise where the heavy ice has melted over centuries. Having read mainly about Europe I was interested to see Cape Cod, Nantucket and Long Island described as terminal moraines. The postglacial landscape is explained - I'd have liked to see some photos of the drumlins and kettle lakes, but specific features are named so you can Google them. Then there's a good explanation of how various trees spread north at differing rates. Animal spread of seed, winged seeds catching the wind and varying weather patterns contributed; the layers of pollen found in lake mud cores provide the evidence. I like that the author discusses the tedious work still needing to be done in analysing more cores from more lakes, rather than just compiling tables from the cores already counted.
Next we visit beaver dams and flooded meadows, changing the landscape and introducing diverse plant species. After the scenes which met early European explorers, we ask the question of how long should a leaf live? Maple leaves live a few months whereas spruce needles can live a few years. The shapes and textures of leaves are contrasted with the benefits of each. The section on tree growth dynamics is particularly good and shows how much we can yet learn. What kind of tree should a clever beaver cut? This is fun to read as we envision the toiling beavers tugging branches through undergrowth to the ponds. And what kind of tree did researchers find that they actually cut? Then I enjoyed reading the slightly disgusting-sounding study undertaken by one of Pastor's graduate students, involving voles, trees and fungi.
We do look at what a clever moose should eat, especially during winter, and how moose browsing affects the varieties of trees in a forest. Other sections look at population cycles of birds, insects, lynx and hares, and changes in forest composition following new harvesting methods or wildfires. Fascinating ecosystem experiments conducted by isolating and studying areas are described. For instance, skunk cabbage is found to attract pollinating flies early in spring, not just by making a noxious smell but by warming the air through burning starch stored in its roots.
Some terms and concepts occurring through WHAT SHOULD A CLEVER MOOSE EAT? will be familiar to biology students or foresters but not the general populace; however it is always good to learn, and terms are explained. If you love nature, this book may provide all the inspiration you need to become a student. It could be very useful to those trying to collect data on a patch of ground with the hope of preserving it from development. In a review I am certainly not able to do justice to the broad and detailed content of John Pastor's essays so I strongly recommend that anyone interested in this topic buy a copy and enjoy it for themselves.
SUMMARY
How long should a leaf live? When should blueberries ripen? And what should a clever moose eat? Questions like these may seem simple or downright strange—yet they form the backbone of natural history, a discipline that fostered some of our most important scientific theories, from natural selection to glaciation. Through careful, patient observations of the organisms that live in an area, their distributions, and how they interact with other species, we gain a more complete picture of the world around us, and our place in it.
In What Should a Clever Moose Eat?, John Pastor explores the natural history of the North Woods, an immense and complex forest that stretches from the western shore of Lake Superior to the far coast of Newfoundland. The North Woods is one of the most ecologically and geologically interesting places on the planet, with a host of natural history questions arising from each spruce or sugar maple. From the geological history of the region to the shapes of leaves and the relationship between aspens, caterpillars, and predators, Pastor delves into a captivating range of topics as diverse as the North Woods themselves. Through his meticulous observations of the natural world, scientists and nonscientists alike learn to ask natural history questions and form their own theories, gaining a greater understanding of and love for the North Woods—and other natural places precious to them.
In the tradition of Charles Darwin and Henry David Thoreau, John Pastor is a joyful observer of nature who makes sharp connections and moves deftly from observation to theory. Take a walk in John Pastor's North Woods—you'll come away with a new appreciation for details, for the game trails, beaver ponds, and patterns of growth around you, and won't look at the natural world in the same way again.
---
What do you think about this review?
Comments
No comments posted.

Registered users may leave comments.
Log in or register now!