"Kitty's peaceful life is interrupted by the Mastermind who is killing people with an alien flu."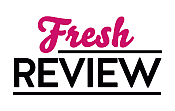 Reviewed by Leanne Davis
Posted January 12, 2016

Science Fiction | Romance Science Fiction
Kitty and Jeff have been enjoying a relatively quiet few months. Kitty is working with some of her friends to expose the Mastermind, but they haven't had much luck finding the evidence they need, and just when it appears life has settled, an assassin who looks a lot like Jeff's niece, Stephanie, appears. Then the Alpha Centauri Planetary Council requests a visit to Earth wanting to meet the president and vice-president. The villains captured in ALIEN SEPARATION manage to escape from the secure prison complicating life even more. Next, the president dies after exposure to what everyone assumed was a mild virus.
The virus starts taking even more lives as Kitty and Jeff find themselves being sworn in as the President and First Lady. As they battle their enemies, Kitty finds herself guarding a young lady who is the daughter of one of Kitty's assassin friends. When everything goes sour, it's Kitty's quick thinking that will save their lives as well as many others.
Ms. Koch's highly successful Katherine "Kitty" Katt series just keeps getting better with ALIEN IN CHIEF. Ms. Koch does an incredible job of world building. She keeps the tension high in each book, and her writing keeps the reader hanging on for the ride. I love Kitty's attitude in general but especially towards those who hurt her friends and family. She is unforgiving when the need arises. The love story between Jeff and Kitty became a smaller part of the story in ALIEN IN CHIEF, but it is a pivotal part of what keeps the reader invested in the stories.
SUMMARY
Alien in Chief is the latest adventure in Gini Koch's rollicking and snarky Alien series and the thrilling sequel to Alien Separation.
As Kitty can tell you, it's not easy being the wife of the vice president—especially not when he's an alien from the Alpha Centauri system. But she and her A-C husband, Jeff, have learned how to roll with whatever life and the bad guys throw at them—they think.
When the Alpha Centauri Planetary Council requests a visit with the president and vice president, things look politically dicey. When the most dangerous prisoners in the most secure supermax prison escape with ease, things look bad. But when the Mastermind releases a virus that kills people in a week, things go to Defcon Worse fast.
Now it's up to Kitty to save everyone important in the U.S. government—including her mother, her husband, and herself— before the virus spreads through the rest of the country, and then the world. Plus she's facing invisible attackers, crazed assassins, a teenager in hiding, the most dangerous train ride ever, the disappearance of her beloved flyboys, and a mysterious alien who could be an enemy or the ally she needs.
And this time, the Mastermind's made it very personal. Either he's going down...or Kitty is.
---
What do you think about this review?
Comments
No comments posted.

Registered users may leave comments.
Log in or register now!