"The Seaside Knitters will work together to identify a killer."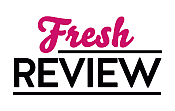 Reviewed by Leanne Davis
Posted January 7, 2016

Mystery Cozy | Mystery | Holiday
The Seaside Knitters are getting ready for the town tree trimming competition when two new people arrive. Izzy's younger brother, Charlie, who has been missing from their lives for a long time and a hitchhiker he picked up on the road, Amber Hanson.
Amber has returned to Sea Harbor in response to a message from an attorney. Her grandmother died, and there is an inheritance involved. Amber isn't sure what to expect since her grandmother had very little to do with her as she grew up. Amber's father died in an accident when she was a child. That same accident left her mother in a vegetative state. Amber was unable to return for her mother's funeral, and she isn't sure she is doing the right thing by returning now.
Charlie is reluctant to explain his absence from the family in the last years, but Izzy, Nell and Ben are gradually able to get him to open up. Charlie is now a nurse and he is volunteering at a local free clinic. Nell and Ben are so happy to welcome him back. Izzy is a little more reluctant to forgive her brother.
Amber and Charlie are drawn to each other even when they are at odds. When Amber is found dead, the Seaside Knitters must discover the identity of the killer since they all know the boyfriend is the first person looked at by the police, and Nell is determined to keep Charlie out of jail.
TRIMMED WITH MURDER will keep the reader guessing as the Seaside Knitters have to unraveled the life of an unhappy young woman. Ms. Goldenbaum writes an extremely moving story about family and incidents which can have such a strong impact on the dynamics. One of my favorite series is the Seaside Knitters Mysteries because reading a Goldenbaum book is like coming home to meet with friends. Even though it's been a while between visits, the reader will feel welcomed back to group.
SUMMARY
In this holiday yarn from the USA Today bestselling author of A Finely Knit Murder, all Izzy Chambers Perry wants for Christmas is to keep her brother out of jail....
In Sea Harbor, the holidays mean cozy fires, festive carols, and soft skeins of yarn waiting to become hats and sweaters and scarves. And this year, Izzy and the other Seaside Knitters are also knitting tiny ornaments to decorate a tree for the first annual tree-trimming contest.
Their holiday cheer is multiplied when Izzy's younger brother, Charlie Chambers, unexpectedly arrives to volunteer at a local clinic. He brings with him outspoken hitchhiker Amber Hanson, who is returning to Sea Harbor to claim an inheritance. She quickly reacquaints herself with the area—and forms an unlikely friendship with Charlie. But their bond is shattered when her body is found beneath the undecorated trees on the Harbor Green.
Charlie is a suspect in the murder, so Izzy and her fellow Knitters step in to uncover the truth. Their journey takes them into Charlie's past and tests their fierce love for him. But it's only by peeling away long-buried secrets that they can hope to restore joy to the season and enjoy the shining lights of the newly decorated trees....
---
What do you think about this review?
Comments
No comments posted.

Registered users may leave comments.
Log in or register now!