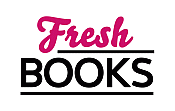 Summer Sizzling Reads in July!
Sally Goldenbaum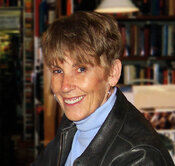 Blogging at Fresh Fiction
Sally Goldenbaum | Writing by the seat of my pants
May 10, 2016
Sometimes (usually) when I sit down to begin a new mystery, I literally freeze. "Breathe," I remind myself. So I do, slowly. In and out Read More...
Sally Goldenbaum | Knitting a Mystery
May 5, 2015
Readers sometimes ask why so many mystery writers structure their stories around a theme—like food or knitting or gardening or bookstores. Why isn't Read More...
Sally Goldenbaum | Photo-phobia
May 11, 2013
Recently a family photographer told me that over 90% of the people he photographs begin the session by telling him they aren't photogenic. I Read More...
Sally Goldenbaum | Characters Welcome
June 11, 2012
Nell, Birdie, Izzy, and Cass. My cast of characters. My friends. My alter egos. I know how the women of Sea Harbor walk, what they Read More...
Sally Goldenbaum has written thirty or so published novels between the time her children began toddling—and now, when those now-grown children are busy with their own toddlers. And that's the part of her life she is proudest of--three wonderful adult kids. And four amazing grand-kids. She lives with her husband in Prairie Village, KS, which has no oceans, and writes a seaside mystery series set on Cape Ann, MA--which makes up for her landlocked, everyday life.
Log In to see more information about Sally Goldenbaum
Log in or register now!
Series
Seaside Knitters | Seaside Knitters Society | Queen Bees Quilt Shop
Books:
A Dark and Snowy Night, December 2021
Seaside Knitters Society #5
Hardcover / e-Book
A Crime of a Different Stripe, November 2021
Seaside Knitters Society #4
Trade Size / e-Book
A Crime of a Different Stripe, November 2020
Seaside Knitters Society #4
Hardcover / e-Book
A Murderous Tangle, September 2020
Seaside Knitters Society #3
Trade Size / e-Book
A Murderous Tangle, December 2019
Seaside Knitters Society #3
Hardcover / e-Book
How to Knit a Murder, November 2019
Seaside Knitters Society #2
Trade Size / e-Book (reprint)
A Bias for Murder, August 2019
Queen Bees Quilt Shop #2
e-Book
A Thread of Darkness, July 2019
Queen Bees Quilt Shop #2
e-Book
A Patchwork of Clues, June 2019
Queen Bees Quilt Shop #1
e-Book
How to Knit a Murder, December 2018
Seaside Knitters Society #2
Hardcover / e-Book
Murder Wears Mittens, September 2018
Trade Size
A Finely Knit Murder, May 2016
A Seaside Knitters Mystery
Trade Size / e-Book (reprint)
Murder at Lambswool Farm, May 2016
A Seaside Knitters Mystery #11
Hardcover / e-Book
Trimmed With Murder, November 2015
Seaside Knitters #10
Hardcover / e-Book
Murder In Merino, May 2015
Seaside Knitters #8
Paperback / e-Book
A Finely Knit Murder, May 2015
Seaside Knitters #9
Hardcover / e-Book
Murder In Merino, May 2014
Seaside Knitter Mystery
Hardcover / e-Book
Angora Alibi, May 2013
Seaside Knitters #7
Hardcover / e-Book
For Men Only, August 2012
e-Book
The Wedding Shawl, May 2012
Seaside Knitters #5
Paperback / e-Book
A Fatal Fleece, May 2012
Seaside Knitters #6
Hardcover / e-Book
The Wedding Shawl, May 2011
Seaside Knitters #5
Hardcover
A Holiday Yarn, November 2010
Seaside Knitters #4
Hardcover
Moon Spinners, May 2010
Seaside Knitters #3
Hardcover
Patterns In The Sand, May 2009
Seaside Knitters #2
Hardcover
Death By Cashmere, August 2008
Seaside Knitters #1
Hardcover
Murder On A Starry Night, December 2005
Queen Bees Quilt Mystery #3
Paperback
A Murder Of Taste, November 2004
Queen Bees Quilt Mystery #2
Paperback
Murders On Elderberry Road, August 2003
Queen Bees Quilt Mystery #1
Paperback