"Turnabout, Texas is about to lose a schoolteacher"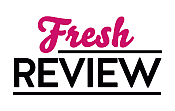 Reviewed by Clare O'Beara
Posted January 7, 2016

Romance Historical | Romance Series
I always enjoy Winnie Griggs' books, set in historic Texas and featuring strong women and men who fit the period perfectly. Latest in her lively Texas Grooms romance series set in Turnabout, Texas is the account of one Hank Chandler whose recently deceased sister has saddled him with two orphan children. Janell Whitman, the town's well- behaved schoolteacher, happens to greet them at the railway station on their arrival. Without anyone intending it, THE HOLIDAY COURTSHIP is about to begin.
Young Chloe is deaf and Janell has some experience with deaf people. The little girl's brother Alex has become protective and slightly rebellious after all this change. They also have a pet cat. As a single man, sawmill owner Hank thinks it would resolve some problems if he married. He doesn't know how to raise or feed children. He may have to hire a housekeeper, given that he doesn't have a lady love. But since his priorities have changed, he's started to look at the prim little schoolteacher in a new light.
We learn about signing to communicate with deaf people, but just when all is going well, Hank makes it clear he both wants a wife and has not a shred of romance in him. What woman would like to be told she's a good choice because she is convenient and doesn't have prospects? No thank you!
Janelle has been hiding her status as a divorced lady, which could make her undesirable as a teacher or a wife. Teaching the children and bringing them to Reverend Harper's Sunday service is as far as she is prepared to go. But when Hank asks her advice on finding another lady who might suit, she's got to come up with some answers - which means looking into her own heart.
There's some gentle humour and practical suggestions, for instance how to enter a girl's room if she can't hear a knock. As winter descends, with ice snapping branches, the town's preparations for Christmas get under way. Pecan pie, strung popcorn decorations and gingerbread flavour the merry antics. If you enjoy THE HOLIDAY COURTSHIP you will be delighted to hunt up the rest of this family-friendly romance series by Winnie Griggs, and her other fine historical Texan tales as well.
SUMMARY
A Wife by Christmas
As Christmas approaches, Hank Chandler is determined to find a wife to mother his sister's orphaned children. When schoolteacher Janell Whitman offers to help him with his niece and nephew, she seems to be the perfect match—but she won't accept his proposal. Instead, she insists she'll find him another bride before the holidays.
Janell moved to Turnabout, Texas, to put her past behind her and focus on her future—one that doesn't include marriage. But while she plays matchmaker and cares for Hank's children, she loses her heart to the two youngsters…and their adoptive father. If Janell reveals her secrets to Hank, will he still want her to be his Christmas bride?
---
What do you think about this review?
Comments
No comments posted.

Registered users may leave comments.
Log in or register now!