"A brave mother and son head north to spend Christmas"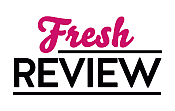 Reviewed by Clare O'Beara
Posted January 1, 2016

Romance Holiday | Romance Series
Driving from Arizona to Montana seems to me the wrong way to be heading in the depth of winter. But a family will do a lot to spend Christmas together, and Willa Fairchild and her son Scout have a three-week stay planned. Read their story in A BRAMBLE HOUSE CHRISTMAS, a lively novella. This is in the series Carrigans of the Circle C which I had not previously read, but Willa is a new character, making it easier to follow her tale.
Willa has been living with her son's serious illness, and just got a positive outcome, so they both need a break from their normal lives. Coming to stay at the Bramble House B&B in Marietta seemed like a good idea, but as the snow deepens, they are lucky to arrive alive. Scout is determined to be a normal healthy kid from now on. Finn Knightley, a book illustrator, has just arrived as well. He intends to work, when he's not skiing. And Eliza McKenzie, the proprietor of the guesthouse, is an interesting lady who is her family's historian. She and her husband Marshall work hard to serve others on the holidays. If they knew that Finn was here on false pretences, they might not be so welcoming.
Town attractions include tobogganing, ice-skating, a petting zoo and a Santa visit, while folks cheerfully compare notes on the climate in Seattle, Montana or Arizona. Much as I would enjoy warmer climes, if you want to ski, toboggan and build a snowman, Montana sounds about perfect. Eliza keeps warming food on hand, adding touches such as huckleberry jelly. Cold weather makes you tired and hungry, and the characters react realistically, with locals complacent and visitors trying to pack in fun.
Enjoy the subtly romantic read and savour the mystery as Finn pursues his own agenda, which might or might not bring people here closer together. You can also cheer for Willa and young Scout, who have emerged from a bad part of their lives and are determined to make up for lost time. C.J. Carmichael lives in scenic Calgary and has written more than forty books. She includes the first chapter of her next book SNOWBOUND IN MONTANA for you to sample. A BRAMBLE HOUSE CHRISTMAS is just a nice length for busy people to relax with over the festive season.
SUMMARY
All he wants for Christmas...is an answer
Finn Knightly a.k.a. Finn Conrad wants to know why his recently deceased father left his nurse fifty thousand dollars after knowing her a mere six weeks. So he travels to Bramble House B&B in Marietta, Montana to find answers.
But Willa Fairchild is not the conniving woman he expects to find. Before he knows it, Willa-and her six-year-old son Scout-are stealing his heart. And that's before he finds out Scout's secret and the real reason this Christmas is so important.
---
What do you think about this review?
Comments
No comments posted.

Registered users may leave comments.
Log in or register now!