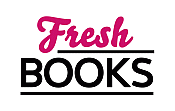 Fall into September books you'll love
"THE book every paranormal romance fan will want this year!"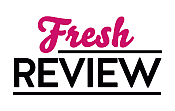 Reviewed by Monique Daoust
Posted December 30, 2015

I have been a fan of the Grave series from the very first book, and Lori Sjoberg has never failed to impress me. GRAVE ATTRACTION lives up to my exceedingly high expectations.
Adam Javorski, a cop when he was alive, is now a reaper: he guides the souls of those who die an unnatural death to the afterlife. The rules for the reapers are very strict: one must never alter the course of destiny. However when Adam gets an assignment to gather a soul where a murder had taken place, there is another person on the premises whose life is threatened, and the former cop's instincts takes over: Adam disobeys and gives the captive the means to escape and save her own life; Adam prevents Marlena Walther's eventual murder. Adam subtly notifies her daughter Cassie, then he checks up on Marlena, who was in rather bad shape; he also noticed that Marlena is not human, she is a shifter. After becoming acquainted, they decide to look for the bad guy together; they like each other, but there is much, much more than meets the eye...
With each book, Ms. Sjoberg expands on the Graves mythology, but never more so as in this instalment. Cassie, who now passes as Marlena's grandmother—and this is quite the story—is a very important secondary character, and a most interesting one. Dmitri, whom we know from previous books, has a very important role to play, as does Samuel, Adam's boss, the right hand of Fate. Samuel finds himself in a funny, if troublesome predicament, which will have long-time fans in hysterics, as some subtleties might not be evident to newcomers to the series. Both Adam and Marlena are engaging characters, both are strong, reasonable people, and very well matched. Cassie is simply delightful, Samuel does not behave as expected, and Dmitri—who is a personal favourite of mine—nearly steals the show.
Ms. Sjoberg's prose is very eloquent, modern yet elegant, the pacing is perfect: it slows down a tad to give us a breather between the insanely intense action sequences. The romance is unusual, enthralling, and I loved how it developed. GRAVE ATTRACTION is an extremely complex story with many layers and ramifications; there are several stunning and completely unforeseen plot twists that had me racing towards the explosive conclusion. GRAVE ATTRACTION is a terrifically exciting read that should not be missed by paranormal romance fans!
SUMMARY
He's a reaper who works by the book. But a sexy shifter will have him changing the course of fate just to be with her—if a killer doesn't get to her first...
After four years as a reaper, helping souls cross into the afterlife is a job Adam Javorski has finally gotten used to. But when he arrives at the site of a serial killer's latest victim, finding a living—not to mention gorgeous—hostage is the last thing he expects. The young woman captivates him in a way no one ever has— so much so, he breaks rule number one by helping her escape…
Marlena Walther doesn't remember the man who rescued her. But when she sees Adam again, she recognizes him instantly as her soul mate. While the two work together to track down a killer determined to finish what he started, their undeniable attraction draws them even closer. Now Adam is the only one who can protect Marlena from a vengeful murderer—if he's willing to sacrifice everything for her.
Excerpt
It was a wonder none of the neighbors had noticed that something wasn't right with the house. Storm shutters covered every single window, with locks keeping them bolted in place. It might be considered normal during hurricane season, but year-round? Definitely weird. The pulse of pending mortality emanated from the building, weak but growing stronger by the minute. Soon, death would claim another victim, leaving Adam to clean up the mess.

As a reaper, that was his calling. Day in and day out, he claimed the souls of the recently departed and guided them to the next stage in their journey. Often, that meant a better place. Other times … not so much. He'd been on the job for almost four years, after losing his own humanity in the south side of Chicago on a warm October night. Back then he'd been a cop, and a damn good one. But that hadn't stopped him from royally f**king up and damning his soul in the process.

Shaking his head, he forced the painful memories from his thoughts and focused on the house across the street. Inside, the call of death intensified, gathering steam until it buzzed through his blood like a chain saw. He gritted his teeth when it reached a crescendo, his hands clenched against the steering wheel. He hated this part— not doing anything when you knew someone was about to die. It went against all of his instincts. But Fate had strict rules concerning interference, and he knew better than to challenge her authority.

Less than five minutes later the garage door opened and a silver four-door sedan backed down the driveway. Seven little stick figure decals were lined up on the back window, and Adam couldn't help but wonder if they signified actual family members or the number of people he'd murdered. As for the killer himself, he seemed deceptively average: white male, average height, average build, with short graying hair and brown eyes. No visible scars, tattoos, piercings, or other distinguishing features. His mediocrity served as camouflage to conceal a predator lurking in plain sight.

As soon as the car drove out of the subdivision, Adam popped the lock to his door. "Call me if he comes back early," he told Martin as he stepped out of the truck. From past experience and Dmitri's notes, he knew the guy would only be gone for about ten minutes. Just long enough for the sick f**k to buy a half gallon of ice cream from the nearby grocery store.

Under cover of darkness, Adam crossed the street and approached the wood-frame house. He ignored the sign that warned of an alarm, since it merely served as a deterrent. No serial killer worth his salt would run the risk of the alarm sounding off and triggering a visit by local law enforcement. Retrieving the set of picks from his back pocket, he worked on the locks on the front door. The bottom one opened with little effort, but the dead bolt gave him a minute of trouble before the tumblers clicked into place. He took a deep breath, mentally bracing himself for the horrors that waited inside. The stench of fresh death and lingering decay assaulted his nostrils the instant he crept into the foyer. As a cop, he'd never gotten used to the smell, and he doubted he ever would as a reaper. With the lights out, he couldn't see a damn thing, but he waited to flip the switch until after the door clicked shut.

The small foyer led into a large living room with a brick fireplace. There wasn't a single piece of furniture in sight, and the vaulted ceilings and shuttered windows gave the place a cavernous feel. Blue plastic tarps covered the hardwood floor, probably to protect it from stains. Or perhaps they were there to make it easier for the killer to remove the body.

The victim was a male this time, barely out of his teens. The poor kid had been chained by his wrists to the wall a few feet away from the fireplace. He was clad in only a pair of ratty black jeans, with a silver collar fastened around his neck. The blade of a dagger was buried in a chest so mutilated it was almost unrecognizable. His pale green eyes stared into oblivion, his mouth opened in a silent scream. The soul had already broken free from the corpse, hovering close but not quite touching. Confused and despondent, he retained his human form, unaware that he no longer needed to conform to his prior physical constraints.

Pushing back against a rush of anger, Adam stepped closer to the body. The cop in him demanded immediate justice, but that was no longer part of his job description. He narrowed his focus, reaching out with his mind until he locked onto the kid's essence. He sensed no taint of evil on the soul as he slowly drew it toward him. To calm the spirit he sent out wordless reassurances, promising safety, closure, and the end to physical pain.

Pacified, the soul offered no resistance, merging with Adam's body in a wash of benevolent warmth. The kid's essence carried a unique quality that Adam couldn't quite define. Demon, mage? Honestly, he couldn't say for sure. His experience with non-humans was limited. As the kid's spirit distilled to its purest form, it became aware of the death of its body, and confusion gave way to panic.

"You've got to get out of here before he gets back! Please! Go, and warn the others. If he finds them, he'll kill them all—oh wait! You need to free the girl first. She doesn't deserve what he plans to do to her. Please say yes, I'll do anything you want, please, please, please …"

Adam squeezed his eyes shut while he contained the soul, blocking out the unwanted flood of emotions for the sake of his own sanity. During his time on the force, he'd grown desensitized to crime scenes, but all that training flew right out the window when the dead insisted on talking. For him, it was one of the toughest parts about being a reaper, so much that it came close to breaking him during his first year on the job.

Finished, he turned away from the body, eager for a breath of fresh air. And a beer. He was halfway to the front door when a female's voice shouted out from the rear of the house.
---
What do you think about this review?
Comments
No comments posted.

Registered users may leave comments.
Log in or register now!