"There's more to this lady than meets the eye"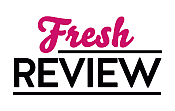 Reviewed by Clare O'Beara
Posted December 23, 2015

Abigail Halsey is in a dreadful predicament. She has been sent quietly to a convent by her father, to escape scandal resulting from her actions. In 1865, society will not forgive her, and the nobleman who caused her downfall cannot countenance being ruined. SLIGHTLY NOBLE has a really unusual start and takes us places where most historical romances never tread.
Captain Jack Norton has come home from America to inherit a crumbling ruin as Viscount. There is also a better estate, but this will pass to a relative unless he weds and produces an heir when he turns thirty-five, in five months' time. As this is not possible, he resigns himself to losing it. That's before he meets a carriage on the road with a couple of women in need of aid.
We learn about midwifery at the time, the modern regulations applying to hasty marriages and inheritance of titles. Jack has been in America for twenty years, so he has progressive ideas, and he finds much in England has changed from his perceptions. His staunch friend Quentin explains that if Jack weds Abby and she gives him an heir - a boy - his problems are solved. But she may not agree to wed a total stranger, and she might have a daughter. Jack was coldly treated by his own father, and he is determined not to be that kind of parent. If he goes into this bargain he'll make the best of it for everyone.
I found one incidental detail fascinating - Jack lived in Charleston and backed the losing side in the American war, so apart from his ship he has nothing to return to. Inheriting his title and lands is a drawn-out affair, full of red tape as we'd now call it. We also see shipboard life, and the harrowing truth about 'baby farmers'. Abby has learnt some of the jewellery trade; the middle classes are starting to have money but snobs still keep them out of society. Once I started reading SLIGHTLY NOBLE I was hooked, and I suggest anyone looking for an out of the ordinary romance could do no better.
SLIGHTLY NOBLE by Lilly Gayle presents a young woman who can't trust men, even her new husband who, after all, married her for his own advantage. Abby will steal your heart just as she quickly steals Jack's, when all she wants is safety for her child. Family drama and changing fortunes with a chilling conclusion make the excellent SLIGHTLY NOBLE a story you will certainly remember.
SUMMARY
American privateer, Captain Jack isn't really an American, but heir to a viscountcy. When his father dies, he leaves everything not entailed with the estate to his worthless cousin. Jack's only hope of inheriting his mother's ancestral home and honoring her dying wish is to marry and produce an heir before his thirty-fifth birthday—in five months. And he doesn't have a single prospect.
Pregnant and unwed, Abigail Halsey is sent by her father to an Anglican convent until he can find a family to adopt his grandchild or a husband for his daughter. Abby has other plans, but they go awry when she goes into labor early and her rescuer, a pirate captain turned lord, insists on marrying her.
Is Jack too much like his jealous, unforgiving father? Can Abby overcome her fear of men and have a real marriage? Or will she never be anything more than the unwanted wife of a Slightly Noble Viscount?
Excerpt
She raised her chin. "I am a commoner, but as you have guessed, my father was accepted in certain social circles. Accepted, but not always welcomed."

"Well, you will be welcomed now, Abby. You are a viscountess." His voice softened, but his eyes shone with disappointment. Was it because he had hoped she would confide in him? Or because she had confessed her humble origins?

Pride stiffened her spine. "I am more than just a viscountess. I am a wife and mother, and if I am to be a good wife, at some point, I must act like a wife." This meant running a household, not living on a ship. She did not want to argue or have him ask more questions about her past, but she could not bear living aboard ship indefinitely.

He started, his expression surprised. Then a slow smile spread over his face, and his eyes burned as if he had a fever. He leaned over the table, his face mere inches from hers. "A real wife sleeps in her husband's bed."

Abby's breath hitched. Her pulse jumped. Oh dear! He had taken her meaning all wrong. Heat rushed to her cheeks, and her flesh tingled. "What I meant...That is, I should be running your household."

"We live on a ship." He leaned back in his chair. He still smiled, but it was now more humorous than...amorous?

She shivered, unable to suppress a brief surge of longing. What would it be like to kiss that hard mouth? To feel his lips pressed against hers?

Dear Lord! What is wrong with me?
---
What do you think about this review?
Comments
2 comments posted.
Re: There's more to this lady than meets the eye

Thank you for taking the time to write such a lovely review of Slightly Noble. I am so happy you enjoyed Jack and Abby's story.
(Lilly Gayle 9:39pm December 23, 2015)
A great review for a great writer! I agree with Clare O'Beara,
who wrote this great review! Lilly Gayle is an amazing writer!
Slightly Noble is an outstanding read!
(Rebecca Booth 9:47pm December 23, 2015)
Registered users may leave comments.
Log in or register now!