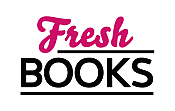 Close out December with great reads
"Fun and engaging installment in this long running cozy mystery series"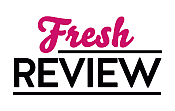 Reviewed by Debbie Wiley
Posted December 23, 2015

Skye Denison-Boyd enjoys swimming in the school's pool, even more so since the doctor suggested it might help with her morning sickness. Skye hasn't announced the good news to her family yet, but she and her new husband, Wally, are excited about the prospect of a new baby. Unfortunately, Skye has a disturbing run-in with the science teacher/volleyball coach, Blair Hucksford. Skye isn't the only one who finds Blair abrasive because someone is angry enough to murder Blair. Skye, in her role as police consultant and school psychologist, will have to work together with her police chief husband if they are to solve the murder.
I love visiting the town of Scumble River and its quirky residents! MURDER OF AN OPEN BOOK is the eighteenth book in the Scumble River Mystery series, and each and every book is pure fun. Denise Swanson provides readers with enough background on the town and the residents so newcomers can jump right into the series. However, I can't imagine why anyone wouldn't want to read each and every book!
Skye is one of my favorite cozy mystery sleuths because I'm partial to her role as a school psychologist. I enjoyed seeing how Skye handled the school-wide crisis as she worked with the county co-op social worker to address both school and faculty needs. I'm hopeful we'll one day have a social worker working side-by-side with Skye, but in the meantime, I love the antics of Skye and her best friend, Trixie. Skye's reactions to her hopelessly incompetent principal, Homer, are absolutely priceless, and I still laugh thinking about some of those scenes!
MURDER OF AN OPEN BOOK is another fun and engaging installment in the Scumble River Mystery series. Denise Swanson is a master at crafting likable but quirky characters and putting them in the most unique situations. MURDER OF AN OPEN BOOK takes a bit darker turn than some of the prior books, but the trademark humor is still evident throughout the story. Denise Swanson is one of my favorite cozy mystery authors, and I'm already eager to visit Scumble River yet again!
SUMMARY
A nasty faculty feud leaves one Scumble River teacher belly-up. . . .

Her honeymoon may have been less than relaxing, but Skye Boyd née Denison is still high on marital bliss with her new husband, Wally. The fact that their family is about to get bigger is even more exciting, even if Skye is dealing with morning sickness—and trying to hide the news from her ever-meddling mother, May.

But Skye quickly comes crashing down from cloud nine when the body of one of her coworkers, science teacher and volleyball coach Blair Hucksford, is found in the school swimming pool. The troublesome trainer was on the bad side of almost everyone on staff and many of the girls on her team, leaving Skye to sort through a huge roster of suspects. Now she must figure out which wronged party was mad enough to kill, and quickly—before someone else in town gets bumped off. . . .
---
What do you think about this review?
Comments
No comments posted.

Registered users may leave comments.
Log in or register now!