"Do you believe in Mermaids? Maybe you should!"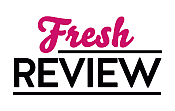 Reviewed by Patricia (Pat) Pascale
Posted December 21, 2015

Lt. Duncan Flynn, Navy SEAL, returns to his family on Bayberry Island after suffering from wounds in the last raid with his buddies in Afghanistan. His patrol was wiped out except for him, and he is filled with guilt because he was unable to save them. His priority is to recover quickly, board anything that will return him to the SEALs and try to make up for those losses. Family ties are not his thing, he is not a commitment guy, and that love stuff is not in his plans.
Adelena "Lena" Silva has loved Duncan since they played together as children. She is waiting patiently for him to come back to her, and she is convinced he will. In the meantime as a successful artist, she has built a multi-million dollar home on Moondance Beach and makes huge amounts of money from her painting of mermaids, which is her forte.
In the center of town at Fountain Square is the location of a bronze mermaid statue. According to myth, the mermaid grants true love to the pure of heart. The older women in town have a Mermaid Committee and work on the Mermaid Festival complete with a parade and ending with the Mermaid Ball. Mona Flynn, Duncan's mother has been President for many years. She and her committee are working hard to promote these occasions heavily during tourist season. When his mom and his police brother, Clancy, ask Duncan for his help during Festival Day he wants to refuse, but they need his help. He meets Lena at the festival, and their chemistry is HOT!
I love MOONDANCE BEACH. Susan Donovan tells a sweet story, with a seaside setting filled with colorful characters. The myth of the mermaid-- or is it the magic of true love--warms my heart. The Flynn family each has fun stories, and the exciting climax after the romantic Mermaid Ball is a delicious finish to MOONDANCE BEACH.
SUMMARY
In the latest Bayberry Island romance from by New York Times bestselling author of The Sweetest Summer, it might take more than a magical mermaid statue to bring together a hard-headed Navy SEAL and the mysterious artist who's loved him from afar...
Duncan Flynn long ago said goodbye to his hometown of Bayberry Island, Massachusetts, where a mermaid statue allegedly grants true love to the pure at heart. So when the injured Navy SEAL gets sent home—just in time to help his family prepare for the annual Mermaid Festival—he's not in the mood to celebrate. Nor fall in love. But during a night run on the beach, a magnificently naked woman emerges from the surf who bears an uncanny resemblance to the mermaid in Fountain Square.
Adelena Silva's otherworldly mermaid paintings have made her famous and wealthy, but Lena herself is a recluse—at least until Duncan Flynn comes home. She's secretly loved him her whole life, and is determined not to let him get away again. But will revealing her truth win his heart, or cause Lena to lose him?
---
What do you think about this review?
Comments
No comments posted.

Registered users may leave comments.
Log in or register now!