"A character-driven Christmas romance mixed in with a little dose of Texas sexy!"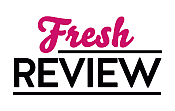 Reviewed by Miranda Owen
Posted December 17, 2015

Holiday | Romance Contemporary
CHRISTMAS WITH THE BILLIONAIRE RANCHER is Book 1 in Mandy Baxter's Billionaire's Club: Texas Heartthrobs series. Within the first few pages of the story, Mandy Baxter establishes who the main characters are and what drives them. Nate Christensen is a former soldier turned sexy cowboy trying to come to terms with the recent death of a father he was estranged from. Chloe Benson is a fierce advocate for children who need one the most, and her job involves getting money for her charity. Although their first meeting is at an unusual setting for a romance to begin -- his father's memorial service -- sparks fly right away.
The physical attraction between Nate and Chloe is immediate and intense. Because things get sexual so quickly, having the CHRISTMAS WITH THE BILLIONAIRE RANCHER told from both perspectives gives the story a soul and enables the reader to get to know the characters better, even though they hardly know each other. The trysts between Nate and Chloe are highly erotic and frenzied. I like that they start to fall for each other emotionally very quickly as well. The relationship seems to exist in a cocoon and set apart from friends, family, and the rest of the outside world. It is almost inevitable when reality intrudes into their bliss.
CHRISTMAS WITH THE BILLIONAIRE is a character-driven Christmas romance mixed in with a little dose of Texas sexy. Both Nate and Chloe appear to be more complex characters as the story progresses. The conflict that arises between Nate and Chloe is foreseeable at the outset, but still just as devastating for the characters when it happens. Nate's hidden hurt, which explains why he's cautious and fearful in relationships, is not revealed until almost the very end. Chloe is a very giving and compassionate character, and I like her more with each new thing I learn about her. Once again, Mandy Baxter has an effective use of children in a story by having the main characters connect over a child. I look forward to the next Billionaire's Club: Texas Heartthrobs book.
SUMMARY
In Christmas with the Billionaire Rancher by Mandy Baxter, there's nothing Nate Christensen hates more than a golddigger.
Nate wants to stay away from all the women who want his money. That is, until he meets the sexy, beautiful Chloe Benson, who lights a fire in his blood that only the most passionate nights can ease...
Chloe cannot get enough of Nate-she's never felt more wild with desire in her life. The only problem is, she needs Nate's money. True, it's for a very worthy charity...but is their passion enough to still Nate's fears that she's only wants him for how big his bank account is?
---
What do you think about this review?
Comments
No comments posted.

Registered users may leave comments.
Log in or register now!