"Fairy Dust, Sweet Love, and Dreams Do Come True!"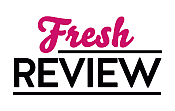 Reviewed by Patricia (Pat) Pascale
Posted December 16, 2015

NEED YOU FOR ALWAYS is a feel good story about dreams. Emerson "Emi" Blake is studying to become a chef at the Culinary School when her mother's illness with ALS takes a turn for the worse forcing Emi to return home to care for her family. When her mother passes, her father cannot handle being without his wife..his best friend. He escapes by living in a fantasy world with his six year old daughter, Violet. He prefers to indulge her in her make-believe-word of pixies, fairies, fairy dust, and rainbows..
Emi has a heart of gold and helps everyone while placing her own dream on hold. She works long and hard selling homemade Greek specialties from her Pita Cart. She takes any and all catering jobs, saving every dollar toward her final goal: her own gourmet food truck. This is her dream and nothing will stop her from reaching it.
Dax Baudowin, St. Helena's hometown hero, is back. A decorated Army Ranger, Dax, returned with a shattered knee, marking the end of his dream of a army career. Now it is time for him to resort to Plan B. Rest, recover, and move on to a new career away from St. Helena and his close family as quickly as possible. Commitments are not his thing, and his huge family is infringing on his privacy. He wants to move on, work for a private security company over two hours away, and the sooner the better.
Meeting at a local VFF dance Emi caters, Dax remembers a one night stand he had with her at his brother's wedding. He tries his charm hoping to pick up where they left off. Emi gives him the freeze and is clear there will be no replay. Who will win this disagreement?
Marina Adair tells NEED YOU FOR ALWAYS simply and superbly. The relationship between Emi and Dax is a delight. Their teasing banter and sexy sparring is delicious. You feel their feelings shift as they begin to know each other and the passion gets hotter. I love the relationship between Dax and Violet. I thought Dax was endearing when he becomes Co-Leader Mister of the survival troop Violet and her four troop members are part of, while they're working on their outdoor survivalist badge.
I enjoyed this romantic read and it restored my faith in fairy dust. I hope it will for you. I recommend NEED YOU FOR ALWAYS to everyone who loves small town, colorful characters, sweet love and believe dreams do come true!
SUMMARY
Emerson "Emi" Blake dropped out of culinary school to care for her ailing mother, but she has bigger dreams than running St. Helena's most popular pita cart. First on the menu: upgrade to a gourmet food truck. A new part-time job as a personal chef will definitely provide the funds, but it also forces her into close contact with her one and only one-night stand, Dax Baudouin, who's daring her to try a second taste.
Former army Ranger Dax has a clear mission: come home, get healed, and get gone. Yet Emi's tough-girl exterior and hidden soft side are even harder to resist than her mouthwatering baklava. After years of battles, he knows better than to try and rescue anyone—not that she'll let him get close enough to try.
Truth is, Dax is starting to think that Emi's the one person who can save him…if he can just persuade her to give him another shot.
---
What do you think about this review?
Comments
No comments posted.

Registered users may leave comments.
Log in or register now!