"The worldbuilding in this series is glorious."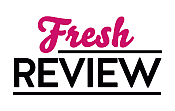 Reviewed by Make Kay
Posted November 19, 2015

Romance Paranormal | Fantasy Urban
SWEEP IN PEACE is Book 2 in the Innkeeper Chronicles by Ilona Andrews, the fantastic writing duo of Ilona and Gordon Andrews. Originally released as a free serial, the book is now edited and re-released for purchase. I'm thrilled that they are planning a third book in the series. There hasn't been a single thing written by Ilona Andrews that I have not inhaled and absolutely loved. SWEEP IN PEACE is no exception.
Dina DeMille runs the Gertrude Mills Inn, a magical bed and breakfast that does not service humans. It's only available to alien guests, usually from other worlds. Gertrude Mills is almost sentient and defies the law of physics. Dina can ask her inn to transform itself to meet her guests' needs. George, an Arbitrator, arrives and asks her to host a peace summit between three warring species. Dina jumps at the chance to gain both energy for her inn and the prestige of hosting a peace conference. She's also eager to gain some traction in a personal cause: locating her parents who ran an Inn before their mysterious disappearance. Dina's talents are stretched, however, to provide acceptable food and lodging to three very different races, as well as keeping them from killing each other while at her inn.
Fans of Andrews' Edge series will be thrilled to meet Jack, George, and Lark again. SWEEP IN PEACE can be read and fully enjoyed without any previous knowledge of the other series. I don't think you even need to read Book 1 in the Innkeeper Chronicles first, although you should because it's so awesome. The deviousness of George, along with the sheer mastery of Lark and Jack, is lovely to behold. However, it is Dina as Innkeeper who acts as the linchpin and who shines as the heroine of this story. I love her perseverance, her integrity, and her loyalty. Truly, anyone would be lucky to count Dina as their friend.
The worldbuilding in this series is glorious. Andrews' books always do a fantastic job in pacing alternating periods of utterly tense paranormal activity with lighthearted scenes of bizarre alien humor. I adore the writing style with its superb pacing and a dry sense of humor that just kills me. There are several interlocking mysteries to keep the reader guessing, and lots of martial sparring and posturing to keep things lively. There is also an underlying romantic thread that makes me sigh happily. SWEEP IN PEACE hits all my buttons, and Ilona and Gordon Andrews have turned in another winner.
SUMMARY
Dina DeMille isn't your typical Bed and Breakfast owner. Her inn defies laws of physics, her dog is secretly a monster, and the only permanent guest of the inn is a former Galactic tyrant with a price on her head.
The inn needs guests to thrive and guests have been scarce, so when an Arbitrator shows up at Dina's door and asks her to host a peace summit between three warring species, she jumps on the chance.
Unfortunately, for Dina, bridging the gap between space vampires, the Hope-Crushing Horde, and the merchants of Baha-char is much easier said than done. To make the summit a success, she must find a chef, remodel the inn, keep her guests from murdering each other, and risk everything, even her life, to save the man she might fall in love with. But then it's all in the day's work for an Innkeeper…
---
What do you think about this review?
Comments
No comments posted.

Registered users may leave comments.
Log in or register now!