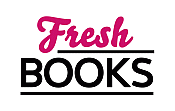 December's Must-Reads: Top Books to Close Out the Year with a Bang
"Hot stuff this holiday season!"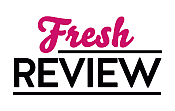 Reviewed by Clare O'Beara
Posted November 16, 2015

Holiday | Romance Contemporary | Romance Anthology
What a smashing bundle of mischief! Nineteen authors give us contemporary romances set at our favourite time of year in MISCHIEF UNDER THE MISTLETOE. An e-book proves to be the ideal way to read this collection as each story has its own link.
Kristin Miller gives us THE BAD BOY MEETS HIS MATCH. Cora has had her fill of useless men and stomps off to a wintry cabin by a lake for Christmas with girlfriends. But she discovers that the handsome man chopping firewood in the next cabin's yard is a former boyfriend. Alec is a big noise in business now, and Cora, for all she denies caring, even knows his latest lady's name from the papers. Alec tells her that's just a business relationship, but then how come that colleague is coming to stay? This is a deep, atmospheric and wintry tale, just right to read by a fire.
COLLIDE AND BURN by Claudy Conn features a horse livery barn, but the Long Island setting is less impressive than the way young Charlene Wells bravely defuses a domestic incident that's about to turn tragic. New owner of the stables Charlie's parents ran as tenants, Wade Devon is impressed, but damned if he's going to say so. Wade is, sadly, quite controlling and using in his relationships. Charlie doubts she could have any future with him, even after agreeing to erotic nights. This one turns out to be a suspense story.
Melanie James gives us a tale where illness strikes at this busy time of year. Well, it's one way to find out who cares about you. Some of the authors visit towns they have created for a series, such as Mindy Klasky with a Harmony Springs, Virginia novella, which brings a returned soldier to town in time to shop locally for gifts. Stephanie Rowe recounts what happens when two young people meet on a boat headed to a Maine island for Christmas breaks, when both of them actually need to learn about themselves before they can find each other. I enjoyed her WRAPPED UP IN YOU which is in a series called Mystic Island. There's a paranormal story wrapped up in tinsel; there is a bunch of mistletoe pinned to the rafter of a general store; I loved the rescue and raising of two moose calves. Other tales are set in a Washington office or hard-headed corporate New York.
With nineteen tales I can't do more than give a flavour of the book, but each is distinct enough that I had definite preferences of characters and styles. This is a smashing way to sample an author before buying her full-length works. Some of the stories contain a lot of strong language, and most contain adult activity, so the whole package is recommended for grown-ups who want to feel warm this winter. MISCHIEF UNDER THE MISTLETOE has a lot of excitement and more than a few happy endings.
SUMMARY
Nineteen All New Contemporary holiday hotties, just waiting to be unwrapped from your favorite NY Times, USA Today, Amazon Bestselling, and Award Winning Authors. This anthology won't last long. Grab it while it's HOT!
New York Times Best Seller, Kristin Miller - THE BAD BOY MEETS HIS MATCH
New York Times Best Seller, Claudy Conn - COLLIDE & BURN
New York Times Best Seller,Melanie James - SNOWFLAKES, EXES AND OHS
USA Today Best Seller, Mindy Klasky - FLY ME TO THE MOON
USA Today Best Seller, Holly S. Roberts - RUCK
New York Times Best Seller, Stephanie Rowe - WRAPPED UP IN YOU
Diane Rinella - IT'S A MARSHMALLOW WORLD
Kate Angell - SNOW ONE LIKE YOU
Kimberly Kincaid - PLAY ME
J.D. Tyler - ONE LAST MIRACLE
Robin Covington - WHEN YOU OPEN YOUR EYES
Suzanne Ferrell - CLOSE TO THE MISTLETOE
Kathy Ivan - YOURS FOR THE HOLIDAYS
Selena Laurence- PRINCE OF THE PRESS
Jennie Marts - WORTH THE SHOT
Teri Riggs - FINDING TRUE'S LOVE
Jennifer Theriot - UNWRAPPING NOEL
MJ Fredrick - BLUESTONE CHRISTMAS
Deb Julienne - ALL I WANT FOR CHRISTMAS

---
What do you think about this review?
Comments
No comments posted.

Registered users may leave comments.
Log in or register now!