"Sexy hitman helps an unwilling blackmail courier on the run"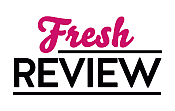 Reviewed by Make Kay
Posted October 30, 2015

Romance Erotica Sensual | Romance Suspense
THE LAST HOPE is Book 4 in the Hitman series by coauthors Jessica Clare and Jen Frederick. There are two novellas in the series as well, so it's number six for the series overall. THE LAST HOPE is very loosely related to one prior book in the series. Mendoza, our hero, is the head of a group who helped Daniel and Regan escape to America in LAST BREATH, Hitman Book 2.
Rafe Mendoza is an ex-military hitman, a mercenary in the midst of trying to save his friend from the government holding him hostage to control Rafe's group of mercs. Rafe's mission is to steal some classified government information from the big bad guy, Duval.
Duval has manipulated hand model Ava Samson into being a mule, carrying parts of the classified secrets to meet-ups with prospective buyers from different countries. Duval tells Ava that he has kidnapped her best friend, and if Ava wants to save her, she has to follow Duval's instructions. Ava is freaked out and hunkered down in Peru, hoping against all odds that she and her friend won't be killed once Duval has made his illicit sale.
Rafe trails Ava as the bad guys move her to another city, and manages to be on the same plane as her when their plane crashes in the remote jungle of South America. The parts of the story where Rafe and Ava are trying to survive in the jungle are a wonderful adventure, showing great promise for military-type romantic suspense. I love how they slowly become closer in mind and body as they persevere against great odds. Ava works her way into Rafe's heart despite his major personal issues, which are throwing up huge roadblocks. If only the story were as well-rendered as their struggles to survive in the jungle. Rafe has a "big" problem, and the portions of the story dealing with it are almost farcical. They do lend a great deal of sophomoric humor to the tale. While I enjoy the humorous portions, I have the suspicion that they are not meant to be taken quite so tongue-in-cheek.
Readers who have read the prior Hitman books may be surprised by the different feel of THE LAST HOPE. If you can let go of your expectations based on the previous books and read it with a good sense of humor, I believe this book does a god job of combining humor, sex, and intrigue. THE LAST HOPE is not my favorite of the series, but Clare and Frederick do deliver an entertaining read that keeps me engaged.
SUMMARY
In the explosive new Hitman novel from the bestselling authors of Last Kiss and Last Hit a jungle mercenary and a female target find love on the run...
Mendoza: I grew up in the slums and lost everything I loved to poverty, illness, and death. I had only one skill to leverage myself out of my circumstances—violence. Being hired out as a mercenary hitman brought me money and built an empire. But all that I've fought for is in jeopardy. My next job: Steal secret information that could bring down world governments. Find my target. Destroy it. But then, I meet her.
Ava: Karma hates me. When my best friend Rose is kidnapped, I have no choice but to take a job as a mule for a pair of criminals intent on selling top-secret information to the highest bidder. I should have known that bad luck tends to cling, because the plane I'm on goes down. That I survived a crash-landing was a miracle. And so was being rescued by Rafe Mendoza—hot, sexy, dangerous. The thing is, he wants the information that I need to free Rose. I can't let him have it, but I need his help. And I need to fight this crazy attraction for this mercenary with hungry eyes. Rose is depending on me, and I won't let her down, no matter how appealing Rafe is.
---
What do you think about this review?
Comments
No comments posted.

Registered users may leave comments.
Log in or register now!