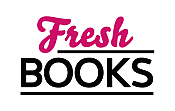 Best reads for September
"The Circuitous Path to True Love"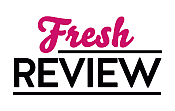 Reviewed by Bonnie Rose
Posted October 29, 2015

Daniel Banks is a clergyman. Unlike many men in this profession who have become vicars because it was the only available way to make a living, he has a strong faith and a true calling. That makes it doubly unfortunate that his wife has left him for parts unknown because a man of the cloth who is estranged from his wife is not going to be greatly in demand. Daniel's brother-in-law has arranged for him to accept a position under the jurisdiction of Nick Haddonfield, a friend. While Nick grumbles about Daniel's circumstances, he gives him a chance.
Daniel married very young, and hastily. He was eager to start his career and knew he needed a wife. Olivia was pretty and willing, so against his father's wishes, they married. It soon became apparent that Olivia was selfish, mean, and downright evil. She was cruel to the child they took in and were raising as their own. She blackmailed the child's mother, and she stole money. When all this came to light, she took off, leaving Daniel. The child's birth mother was now in a position to take him back, and the boy's leaving broke Daniel's heart as they had a genuine love for each other and were truly father and son. So it is a sad, broken-hearted man who has come to the Haddonfields. Any divorce or annulment would surely be the end of Daniel's career, which he loves, so he just plugs away, one day at a time.
The vicarage, it turns out, is a mess. Substantial repairs are needed, so Daniel is invited to stay in Nick's home until his own is habitable. It's a bustling household, which includes Nick, his wife and child, several sisters, visiting brothers, and assorted servants. One of Nick's sisters, Kirsten, is working on putting the vicarage in order, and helping Daniel find some quiet amidst the chaos. She finds Daniel attractive, and doesn't know that he is a married man. Daniel likes Kirsten, not realizing that she sees him as a man, not just a vicar. When she finally is driven to steal a kiss, Daniel is horrified to find himself initially responding. He backs away, and blurts out the truth of his marriage.
Not long after, Daniel receives word that his wife has died. He is honest enough to not even pretend to grieve. Soon, he and Kirsten have developed a firm friendship, and they begin to explore that simmering attraction that has been there from the beginning. Daniel may be a vicar, but he's also a man who feels love and passion. Kirsten is perfect for him. She fits his life, she understands him, and she has wonderful solutions to many of his problems. She has also been wounded by fickle relationships, and carries a secret burden. Their love begins to heal them both, and puts them on the road to happiness - or does it?
The evil Olivia is still in the picture, and it's heartbreaking to see these two wonderful people lose their chance at happiness because of one evil, greedy person. If ever two people were perfect for each other, and deserving of a happy ever after, it's Daniel and Kirsten. They are so skillfully written that their love and heartbreak jump off the page and pull you in. I cared for them, which is what a skillful author will make you do. I wondered how this was going to all work out - there are moments when your heart will break for Daniel and Kirsten, when it seems there is no hope. Then Grace Burrowes performs her usual magic and takes you in a whole another direction. DANIEL'S TRUE DESIRE is a beautifully written, warm, and passionate love story that left me with a book hangover in the best sense. I love this book and give it my highest recommendation.
SUMMARY
Book 2 of True Gentlemen
From New York Times and USA Today bestselling author Grace Burrowes comes a brand-new Regency romance filled with love, desire, and drama.
An honorable life
Daniel Banks is a man of the cloth whose vocation is the last comfort he has left-and even his churchman's collar is beginning to feel like a noose. At the urging of family, Daniel attempts to start his life over as vicar in the sleepy Kentish town of Haddondale, family seat to the earls of Bellefonte.
Challenged by passion
Lady Kirsten Haddonfield has resigned herself to a life of spinsterhood. Then the handsome new village vicar, Reverend Daniel Banks, becomes a guest of the Haddonfield family while the vicarage is being renovated, and Kirsten finds herself rethinking her position. Lady Kirsten does not know that Daniel's past is about to cast a shadow on love's future.
---
What do you think about this review?
Comments
No comments posted.

Registered users may leave comments.
Log in or register now!