"Her storytelling is magical."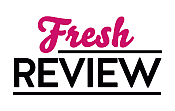 Reviewed by Patricia (Pat) Pascale
Posted October 27, 2015

Five years ago, Amory Ames had been engaged to Gilmore Trent for a month. At a dinner party they attend, she notices Milo. After dinner he asks her to dance. She remembers looking into his bright blue eyes and the strange sensation she experiences that first moment in his arms. Milo is dark, beyond handsome, reckless and exciting. She chooses illusion over substance, breaks the engagement and marries Milo. Reports of his gallivanting across Europe without his wife, with "scoops" in the gossip columns that show him with one beauty after another, are too numerous to ignore any longer. It is time for Amory to patch their crumbling marriage, or move on and stop thinking what if.
The butler announces Mrs. Ames has a visitor waiting to see her. The visitor is Gil Trent, her former fiancé. He has come to ask her for a favor. His sister Emmeline is engaged to marry Rupert Howe. Gil detests him and calls him a gigolo. He has tried everything to break them up but Emmeline is madly in love with Rupert and insists on marrying him. Perhaps if Amory can tell her about some of the pitfalls she is facing in her own marriage, Emmeline will listen. She will try her best and join Gil and their party at the Hotel Brightwell. It is time for her to have an adventure!
After their train ride, Gil and Amory arrive at the lovely, opulent Hotel Brightwell, unpack and join the party of friends for tea. Emmeline and Rupert introduce their group: Nelson and Larissa Hamilton; Anne and Edward Rodgers; Lionel Blake, an actor; Veronica Carter; and Olive Henderson, school chums of Emmeline. A perfect day ends with a fabulous dinner followed by dancing, complete with a full orchestra and early to bed. It's been a long, but peaceful day.
However, murder is on the menu the next day. The body of Rupert Howe is found on the beach after investigations show he was hit in the face with a blunt object then thrown from the upper patio. The murderer strikes again, drowning Nelson Hamilton in his hotel bath tub while he was under the influence of drugs. Olive Henderson initiates a fumbled suicide with a razor to her wrists. Detective Inspector Jones works hard on the investigations, aided by Amory and Milo. Two murders and one attempted suicide is not the usual at the elegant hotel. The smashing conclusion ties up all the loose ends.
MURDER AT THE BRIGHTWELL is the debut novel for Ashley Weaver, and her storytelling is magical. Her descriptions of the ultra-rich in the 1930's, with all the glitz and glamour ,really sparkles. The clothes, locale, and the colorful characters combine for a thriller. Amory, with her elegant fashions and her inquisitive manner steals your heart. Milo is the most romantic hero to come along in a while and he is delicious. Hope they return, and soon. Five stars. Lovely!
SUMMARY
Amory Ames is a wealthy young woman who regrets her marriage to her notoriously charming playboy husband, Milo. Looking for a change, she accepts a request for help from her former fiancé, Gil Trent, not knowing that she'll soon become embroiled in a murder investigation that will test not only her friendship with Gil, but will upset the status quo with her husband.
Amory accompanies Gil to the Brightwell Hotel in an attempt to circumvent the marriage of his sister, Emmeline, to Rupert Howe, a disreputable ladies' man. Amory sees in the situation a grim reflection of her own floundering marriage. There is more than her happiness at stake, however, when Rupert is murdered and Gil is arrested for the crime. Amory is determined to prove his innocence and find the real killer, despite attempted dissuasion from the disapproving police inspector on the case. Matters are further complicated by Milo's unexpected arrival, and the two form an uneasy alliance as Amory enlists his reluctant aid in clearing Gil's name. As the stakes grow higher and the line between friend and foe becomes less clear, Amory must decide where her heart lies and catch the killer before she, too, becomes a victim.
Ashley Weaver's Murder at the Brightwell is a delicious mystery in which murder invades polite society and romance springs in unexpected places.
---
What do you think about this review?
Comments
No comments posted.

Registered users may leave comments.
Log in or register now!