"A small European country modernises but domestic abuse continues"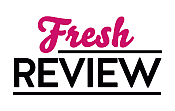 Reviewed by Clare O'Beara
Posted October 20, 2015

Modern Albania comes to terms with change in this complex weaving of characters who cross the central square of Tirana, Albania's capital. THE DEVIL I PAID FOR ADVICE is a detailed, professionally translated novel which examines the good and the bad that change has brought to people in the Central European country.
Sharing borders with Greece and Italy, the small nation boasts mountains and coastline, and its citizens often go to work in Italy. Money has come to Tirana and modernisation has wrought changes in communities. Jeta Vojkollari examines intergenerational conflicts and aspirations through her characters. Sabrina Arberia is a psychotherapist who is fighting off the flab, while her boyfriend Tom Xhoxha eyes up younger, bleached-blonde girls. Other characters in Tirana include dominant patriarchs, drug dealers, film makers and prostitutes.
Moza is a woman forced to work as a prostitute by a man who has violently abused her. She sees a poster Sabrina has placed to encourage women who are the victims of domestic abuse to come forward and break the chain. Does Moza dare to contact her? After all, how could her life get any worse? This woman could be seen as a symbol of the people, who have emerged from a dictatorship into a confusing democracy. They still don't like finding out that a son is gay, or that there are no jobs for architects. Having endured hardships, they are finding the courage to step forward into an increasingly brash and tawdry world, where business, power and money are in the hands of men. Yet when Sabrina earns the money in the family, her insecurity sees her paying her user boyfriend's bills. Men unable to earn feel valueless and become more controlling and angry. Yet there are a few sympathetic folks who run groups to help the homeless, who stop to help a child.
With scenes of mental and physical abuse, and some strong language, Jeta Vojkollari is writing for adults. She says that her work, while set in Albania, could have a universal setting. Her stories of disparate characters are confrontational and depict a society that has not matured, suddenly without constraint and tragically without support for the weak. I've read similar attitudes in memoirs of Kosovan women, who never knew that men could behave in responsible, kind ways until they came to America. The men who came with them didn't seem to change. Domestic abuse in any country, including as an inherited behaviour, has to stop. Anyone working with survivors or those still undergoing this abuse will find THE DEVIL I PAID FOR ADVICE a fascinating read. And if it hits too close to home, seek help. Life doesn't have to be this way.
SUMMARY
What if your psychotherapist can't even help herself?
Sabrina, a psychotherapist, has a convoluted relationship with her shallow boyfriend, Tom. The relationship has filled her with hate for all men and causes her to twist the advice to her clients while living her life vicariously through them. Her counselling sessions are ruthless and her advice nothing less than poisoned knives that lacerate each client's soul.
In the turbulent post-communist capital of Albania, values have been contorted and the old ways lost. Decency lives side by side with manipulation and deceit; a fantasy life that blurs the distinction between glamour and reality, fiction and truth. In her difficult journey of self-discovery, Sabrina struggles to remain objective as a psychotherapist, often leading her clients dangerously astray.
---
What do you think about this review?
Comments
No comments posted.

Registered users may leave comments.
Log in or register now!