"A fist-pumping ending"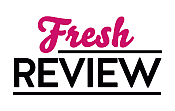 Reviewed by Monique Daoust
Posted October 15, 2015

Lila Merriweather is getting used to her new occupation as bodyguard to Devon Sinclair of the Sinclair Family. Devon would like to be more than a good friend. The Tournament of Blades, a traditional and important competition between the magical families is soon approaching when Lila and her cohorts, Devon Sinclair and Felix Morales, come upon a dead tree troll. The poor creature has been murdered, and it seems a human did it. Could it be one of the numerous tourists who flock to the magical town of Cloudburst Falls? The Draconi Family is still trying to maintain its position of superiority over the other families, but what are they really up to? When the Tournament of Blades gets under way, and unfortunate accidents start to happen, Lila resorts to her natural thieving abilities to investigate.
DARK HEART OF MAGIC is Book 2 of the Black Blade series, and although the story continues where the first book left off, new readers should not be discouraged from diving right in. Ms. Estep subtly and concisely provides all the pertinent details as they become necessary, so I think it makes it possible to follow. The pace of DARK HEART OF MAGIC is not as frantic as it was in the first instalment, the focus being directed more on the characters, which leads to character development of extraordinary depth while the mystery angle becomes more enthralling. And when the Tournament begins and Lila starts investigating, the pace seriously picks up; allegiances become more fluid, and there are plots and twists that will make your jaw drop.
Ms. Estep's writing is as flawless, and eloquent as ever, even though I understand it is a Young Adult book, I would have preferred that the author not use so many onomatopoeias where a simple verb would have sufficed, such as rattle-rattle-rattled where rattled would have been enough, however I find it utterly amazing how Lila does sound like a seventeen-year-old girl.
DARK HEART OF MAGIC is a terrific book, and Lila remains one of my favourite heroines of recent years. The pacing of the action is simply outstanding as it slowly builds to a dizzying crescendo that left me reeling. I felt like shouting and pumping my fist in anticipation of what is to come. The next book will never come out quickly enough!
SUMMARY
Something Wicked This Way Comes . . .
As a thief, I stick to the shadows as much as possible. But when the head of the Sinclair Family picks me to compete in the Tournament of Blades, there's no escaping the spotlight--or the danger.
Even though he's my competition, Devon Sinclair thinks I have the best shot at winning what's supposed to be a friendly contest. But when the competitors start having mysterious "accidents," it looks like someone will do anything to win--no matter who they hurt.
As if I didn't have enough to worry about, mobster Victor Draconi is plotting against Devon and the rest of my friends, and someone's going around Cloudburst Falls murdering monsters. One thing's for sure. Sometimes, humans can be more monstrous than anything else...
---
What do you think about this review?
Comments
No comments posted.

Registered users may leave comments.
Log in or register now!