"A steamy, wicked 'can't put it down' read."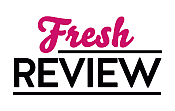 Reviewed by Annetta Sweetko
Posted October 9, 2015

Erotica | Romance Erotica Sensual
At 19, Mystery Mullins was kidnapped and her rescuer was Axel Dillon. By the time they returned to her Hollywood father and the tabloid life she knew, she was grateful to be alive and just a little in love with the man. Though she was too young for him, she hoped that one day she would have the chance to go to Axel and be WICKED FOR YOU as she dreamed.
Six years later, her career is flourishing and she has a full happy life, but she still compares all men to Axel. Disguised, she propositions him in a bar and the night she shares with him is beyond her wildest dreams. She runs but unbelievably the frightening past is only a few steps behind her. Once Axel realizes that his mystery woman was actually Mystery Mullin he is livid yet intrigued. When it is clear she is again in danger he doesn't hesitate to become her protector with plans to be her lover again. He is determined to claim her heart before a murderer silences her forever.
WICKED FOR YOU is a book that will throw you into Axel and Mystery's world and not let you go, and then manages to leave you wanting more. Author Shayla Black does wicked like few other authors can, and the steam level in this book is a sauna. This erotic romance suspense book is filled with harrowing action, a number of mysteries to solve including the death of Mystery's mother, with the normal hits of confusion and heartbreak, as well as the everyday life of a tabloid child. I found it fascinating that Axel was able to keep Mystery motivated and calm while getting her to safety after her kidnapping. He was gentle or tough or a shoulder to cry on, whatever she needed to get the job done, but with her so young he walks away but he still remembers her.
Don't get me wrong: Mystery was one tough young lady during that time and grew stronger as she got older. She had some trust issues when it came to men, probably due to her father's "Casanova" reputation. Not exactly a good role model, but her issues almost gets her killed. You will have to read this book to find out what happens -- and what the true mystery is that has her running for her life. If you are looking for a sexy dominant hero, a sweet submissive heroine with a solid spine out of the bedroom, an intriguing rival for her heart, love and steamy sex, then WICKED FOR YOU is a book you will want to get your hands on.
SUMMARY
Ever since he rescued her from a dangerous kidnapper, Mystery Mullins has wanted Axel Dillon. When he returned her to her Hollywood father and tabloid life, she was grateful…and a little in love. Mystery wasn't ready to let Axel go, even after the soldier gently turned her away because, at nineteen, she was too young.
Now, six years later, Mystery is grown, with a flourishing career and a full life—but she's still stuck on Axel. Disguised, she propositions him in a bar, and the night they spend together is beyond her wildest dreams. Mystery steels herself to walk away—except the sheets are barely cold when her past comes back to haunt her.
Once he realizes Mystery isn't the stranger he thought, Axel is incensed and intrigued. But when it's clear she's in danger, he doesn't hesitate to become her protector—and her lover—again. And as the two uncover a secret someone is willing to kill for, Axel is determined to claim Mystery's heart before a murderer silences her for good.
---
What do you think about this review?
Comments
No comments posted.

Registered users may leave comments.
Log in or register now!