"Is the one person Amy is running from, be the only person she can trust?"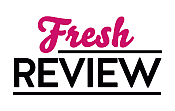 Reviewed by Sherri Morris
Posted October 7, 2015

Romance Erotica Sensual | Romance Contemporary | New Adult
Amy Benson is being tormented by the secrets and lies that surrounded her life for the last six years. Amy meets Liam Stone, a man that brings escape and passion into her life. The one person she felt she could trust. But when she overhears a conversation he has with one of his associates, she doubts that trust and does the only thing she know to do: she runs.
Amy catches a ride with a trucker couple and ends up in Silver City, New Mexico, working as a waitress in a small diner. When she ran from Liam, she made a vow to herself that she will find out what happened to cause someone to murder her entire family. She has survived this long and now is finally ready to face the truth she so desperately needs now.
Unsurprisingly Liam, with his unlimited resources, is able to track Amy down. He tells her she's in danger. However, Amy doesn't know anything. She thinks now is the time to try to understand the blackouts and flashbacks she has been having in hopes they are the key to getting her life back. But Amy is still not sure if she should trust Liam, or if he is connected to all of this. The only thing Amy does realize is that she is in love with Liam and she can't control her feelings for him. She feels she should trust him, but why are so many others hinting that she shouldn't?
I absolutely loved INFINITE POSSIBILITIES. There are some answers to the questions that the reader starts off with in this book, but it doesn't end there. You find out that there is so much more to this story and many more secrets yet to be revealed. Just when you think Amy is about to get some peace, then BAM! Something else comes into play, and the reader is left feeling the paranoia that Amy surely is feeling throughout the entire series. This is a fast-paced book filled with suspense, twists, and turns that will keep you captivated. Lisa Renee Jones leaves readers desperately needing more from this series!
I did not read the first book, ESCAPING REALITY, therefore, I do recommend reading it as I feel it would give the reader a more invested interest in the characters and story line.
SUMMARY
From New York Times bestselling author Lisa Renee Jones comes the second book in the sexy, suspenseful new The Secret Life of Amy Bensen series. Picking up where Escaping Reality left off, Infinite Possibilities follows Amy and Liam, the darkly entrancing billionaire who demanded everything from her and offered even more—but can she trust him?
Secrets and Lies. They are everywhere: haunting her, tormenting her. In the midst of it all, he'd been her escape, her passion. The only person she'd trusted in six years. And then he'd made her doubt that trust, wounding her deeply. But she is ready to fight and not just for survival. She is fighting for the truth and she won't stop until she has it, not even for…him.
---
What do you think about this review?
Comments
No comments posted.

Registered users may leave comments.
Log in or register now!