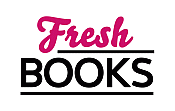 Summer reads begin in June!
"Style, substance, and sexiness!"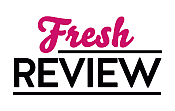 Reviewed by Miranda Owen
Posted October 2, 2015

Romance Contemporary | Romance
SOFTER THAN STEEL is Book 2 in Jessica Topper's Love & Steel series. I thoroughly enjoyed SOFTER THAN STEEL, even though I hadn't read the previous book in the series. However, after being introduced to Adrian and Kat in this book, I will absolutely go back and read their book -- LOUDER THAN LOVE -- next. As expected with a book about rockers, SOFTER THAN STEEL is sexy but it has substance as well.
I love the romance that develops between rock star Riff Rotten and yoga instructor Sidra Sullivan, but I was also very much struck by the theme of interconnectedness that permeates SOFTER THAN STEEL. Before Riff and Sidra develop a relationship and fate throws them together after a chance first meeting, Jessica Topper skillfully shows you how a million little things are put into place to guide them to each other. You get to know, like, and understand the characters before a romance begins. Each of the supporting characters, like Sidra's brother, is interesting, brighten the story, and make it more delightful.
The romance in SOFTER THAN STEEL is so much more compelling because of the complex characters. Riff is in his mid-forties, a widower, father and a rock star. He is a man who is experiencing panic attacks and a feeling of ennui. Enter Sidra. I like the chemistry between Riff and Sidra and how his life experience has taught him some things that come in handy in the current relationship he finds himself in. A yoga studio seems like an odd place for romance to bloom, but it really works in this story and I like how the yoga enriches Riff's life. Riff and Sidra complement each other beautifully and you can't help but root for them.
SOFTER THAN STEEL is a novel about the twists and turns life can take, the value of connecting with other people, and the unexpected joy of a new love. I like that SOFTER THAN STEEL is told from both perspectives. I look forward to reading the previous book in the Love & Steel series, as well as the next book by Jessica Topper.
SUMMARY
From the author of Deeper than Dreams and the Much "I Do" About Nothing novels, a story that proves that you have to find yourself before you can find love...

As rock star "Riff Rotten", Rick Rottenberg has enjoyed all the perks that fame can offer, especially now that he's reunited with his former band mate, Adrian "Digger" Graves. But despite his success, Rick is a mess. Still reeling from the death of his wife years ago and terrified his demons will end his career, he agrees to seek help for his anxiety.

Burned by a musician in the past, Sidra Sullivan has closed her heart to love. So when Rick walks into her yoga studio, she wants nothing to do with him--until the bad boy shows an unexpected soft side.

As Sidra and Rick work through their painful pasts, they realize just how strongly opposites can attract. But when a crisis threatens the delicate balance they've forged, they'll discover if their love is strong enough to weather another storm or just too broken to survive...
---
What do you think about this review?
Comments
No comments posted.

Registered users may leave comments.
Log in or register now!