"Fast-paced, sexy cowboy romance with an unforgettable hero!"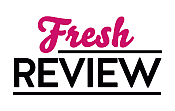 Reviewed by Miranda Owen
Posted September 17, 2015

CARTER is Book 3 in Jennifer Ashley's Riding Hard series. Although I love and recommend reading the previous two books in this series, I think CARTER can still be enjoyed by readers new to the series. CARTER, like all other books by Jennifer Ashley, never skimps on heat or strong character development. This story is told from two perspectives, thus giving added insight into both main characters.
Almost immediately, CARTER kicks off with a bang, and the level of danger and excitement is a little more elevated than in the previous books. I feel that the previous books were focused mostly on the two main characters. While CARTER is also very character-driven, it also has a few bad guys to throw a wrench into things. I thought there are some allusions to OLIVER TWIST in CARTER, including a major villain that is reminiscent of the character Bill Sikes. Having such a loathsome villain showcases what a good guy and fierce protector Carter has become over the years. I was immediately pulled into his story, and knowing more about him only made me like him that much more. I like that the storyline involving the danger presented by characters from Carter's past never overshadows the love story aspect of CARTER.
The romance between Carter Sullivan and Grace Malory is both sexy and incredibly sweet. Getting the story from both perspectives, and seeing how they both had a secret yearning for each other for years, adds to the intensity of the romance. Both Grace and Carter are their own worst critic. Carter worries that deep down everyone still thinks of him as the street kid and thief he was rather than the hardworking and caring single father he's become. Grace would love to shake her "good girl" image and have the courage to pounce on the man she's always wanted. Both characters are extremely likable and easy to care about. The scenes with Carter's precocious daughter are alternately fun and tender.
CARTER has the kind of well-written characters and spot on chemistry that a reader expects from a book by Jennifer Ashley. I especially look forward to reading more about Carter's brother Ross, and Grace's brothers Ray and Kyle. I can't wait for the next book in this exciting and red-hot Riding Hard series by Jennifer Ashley!
Learn more about Carter
SUMMARY
Carter Sullivan, foster brother in the famous Campbell family, never had it easy. He was an abused kid, tortured by dealers, in and out of juvenile detention, until he was sent to the Circle C Ranch to be fostered. Life got better, but when Carter was eighteen, his ex-girlfriend pushed his baby daughter into his arms and took off, never to be seen again. Carter raised his daughter, Faith, on his own, with the help of the four wild Campbell brothers and his foster mom, the first person who ever believed in him.
Grace Malory has always had a crush on Carter, the dark and damaged man who never quite fit in with the close community of Riverbend, Texas. When Carter's foster mom needs help running the domestic side of the ranch, Grace is ready to help out with all the cooking for the brothers and their new families.
Carter's troubles rise again in the form of his ex-girlfriend, who returns to try to claim custody of Faith. Carter's greatest fear is losing his daughter, and he turns to Grace to help him in a desperate deception to keep Faith with him forever.
Recipe included: Faith's Texas Sheet Cake
---
What do you think about this review?
Comments
No comments posted.

Registered users may leave comments.
Log in or register now!