"Brilliantly crafted and lots of fun!"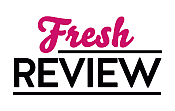 Reviewed by Miranda Owen
Posted September 11, 2015

Mystery Woman Sleuth | Mystery
THE MARSH MADNESS is Book 4 in Victoria Abbott's Book Collector cozy mystery series. Readers who may be new to this series can still enjoy THE MARSH MADNESS and follow it without being confused. As with every book in this series, the trivia about the classic mystery author referenced in the title of the book is fascinating and fun.   What starts out as a simple rare book transaction at a beautiful estate turns deadly very quickly. The doppelgängers and shady characters add a lot of interest to THE MARSH MADNESS. Jordan Bingham soon finds herself in the kind of dicey circumstances like those in the classic mysteries she collects. I love the novelty of Jordan trying to prove the existence of people that only she and two other people have seen. It's a task that becomes almost like trying to find a needle in a haystack. The urgency of finding those people make for a very fast-paced story without sacrificing any of the usual charm that is a hallmark of the series.
Jordan makes a good Richard Kimble. However, unlike in THE FUGITIVE, Jordan's looking for a butler and a nervous assistant rather than a one-armed man - and she has help. Jordan's disguises and quick thinking spur the storyline along and add to the excitement. The supporting characters, who are friends and family of Jordan, are so fun and incredibly likable that they really make THE MARSH MADNESS extraordinary. Jordan's well-meaning but bumbling and slightly criminal Uncle Kev always makes for a great bit of comic relief, and his quirky and resourceful girlfriend, Cherie, makes a wonderful crime- solving ally. I enjoyed seeing more of Jordan's friend Lance in THE MARSH MADNESS.
THE MARSH MADNESS is a mystery that will keep you guessing and entertained every step of the way. It's fun going along for the ride, trying to ferret out clues and motivations, and hunting down suspects. The brains behind the murder frame-up is so well hidden that I couldn't figure out who was behind everything, making the conclusion a satisfying surprise. As always, I eagerly await the next book in this brilliantly crafted Book Collector series by Victoria Abbott.
SUMMARY
The national bestselling author of The Wolfe Widow presents another spine-tingling mystery featuring rare book collector Jordan Bingham and some Ngaio Marsh first editions worth killing for…
Jordan works hard to improve Vera Van Alst's collection of classic detective stories. So when Chadwick Kauffman—heir to the Kauffman fortune—offers a very good price on a fine collection of Ngaio Marsh first editions owned by his recently deceased stepfather, she is thrilled to meet with him at his fabled summer estate, Summerlea.
The next day, Jordan and Vera are shocked to read that Chadwick has died in a fall from the grand staircase at Summerlea. But when the picture in the paper is of a different man, it becomes clear that the ladies are victims of a scam. And they'll have to unmask the imposter fast, because someone is trying to frame them for murder…
---
What do you think about this review?
Comments
No comments posted.

Registered users may leave comments.
Log in or register now!