"Eve Dallas takes her team on a race to save a life."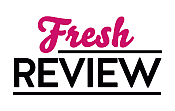 Reviewed by Annetta Sweetko
Posted September 10, 2015

Ella-Loo and her boyfriend Darryl had been separated by the State of Oklahoma after he was caught trying to steal money for an engagement ring. Now back together, they will never be separated again. Ella-Loo has plans and those plans lead them to New York and Lieutenant Eve Dallas' territory. They may be a couple DEVOTED IN DEATH, but Dallas isn't having any of that in her jurisdiction.
As they cut a path across the country they accidentally find a lifestyle that brings them the excitement and devotion they believe they deserve. In the act of stealing another car they kill the owner and Ella-Loo find the experience brings out a wild desire for Darryl - a desire to do it again.
When Dallas examines a victim with extensive injuries in a downtown alley, she almost misses a clue. Carved into the skin is a heart with an E and D inside. The lieutenant, her bullpen and her billionaire husband by her side, race to catch the killer before another victim is taken.
DEVOTED IN DEATH is another intense page turner by Nora Roberts' alter ego J.D. Robb. In this In Death series, Ms. Robb tends to write where we follow along and try to solve the mystery, or we already know and Dallas takes us through her process of solving the case. This is the latter. While we watch how it all unfolds, we are also given deeper insight into the goings on of the bullpen and the varied personalities that stand by and behind Lieutenant Eve Dallas. Despite the gravity of the situation, there are also a number of light moments, including Jenkinson's obsession with his silly ties and a trip to the wilds for Carmichael and Santiago. Added to the mix is a peek at an irritated Roarke who gets snappy at Eve, who handles him very well, and a change in the life of Trueheart with Baxter becoming a basket case.
As always Ms. Robb offers her readers, devoted or new, an astonishing read with remarkable characters with hits of humor and touches of real life that will have you savoring this one as well as anticipating her next In Death book.
SUMMARY
Eve Dallas tracks a couple whose passion is fueled by cold brutalityin the newest crime thriller from the #1 New York Times–bestselling author of Obsession in Death and Festive in Death. When Lieutenant Eve Dallas examines a body in a downtown Manhattan alleyway, the victim's injuries are so extensive that she almost misses the clue. Carved into the skin is the shape of a heart—and initials inside reading E and D . . .
Ella-Loo and her boyfriend, Darryl, had been separated while Darryl was a guest of the state of Oklahoma, and now that his sentence has been served they don't ever intend to part again. Ella-Loo's got dreams. And Darryl believes there are better ways to achieve your dreams than working for them. So they hit the road, and when their car breaks down in Arkansas, they make plans to take someone else's. Then things get messy and they wind up killing someone—an experience that stokes a fierce, wild desire in Ella-Loo. A desire for Darryl. And a desire to kill again.
As they cross state lines on their way to New York to find the life they think they deserve, they will leave a trail of evil behind them. But now they've landed in the jurisdiction of Lieutenant Dallas and her team at the New York Police and Security Department. And with her husband, Roarke, at her side, she has every intention of hunting them down and giving them what they truly deserve . . .
---
What do you think about this review?
Comments
No comments posted.

Registered users may leave comments.
Log in or register now!