"Passion and danger collide in this mesmerizing Regency tale"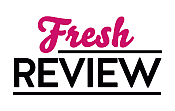 Reviewed by Linda Green
Posted September 2, 2015

Lady Susanna has spent her entire life being the perfect, obedient daughter yet she has always disappointed her mother, who never shows her any affection or love. When Susanna stumbles across a possible mystery from long ago involving her mother and a lover, she decides it is time to grab hold of her life and have an adventure before it is too late and she is married off to some stuffy old lord and locked up in a another prison. For marriage will be imminent since the scandalous marriage of her brother Dane to Marlowe, a former thief, whom he loves completely. Knowing that Vauxhall Gardens are at the centre of her mother's past, all Susanna has to figure out is how she is going to get there. But sometimes fate intervenes and drops the answer on your library floor.
Gideon Harrow is a thief and one of the best, but he wants out. Stealing a necklace will be his last heist for Beezle and then he can finally leave London and start fresh somewhere else. But when the heist doesn't exactly go as planned, Gideon finds himself on the run from dangerous criminals - and lying on the floor of Susanna's home. Having known Marlowe a long time, Gideon had hoped that she could help him but instead finds himself blackmailed by a beautiful slip of a girl, who is completely naive and innocent to the world around her. As their adventure takes them into dangerous territory with enemies around every corner, Gideon and Susanna soon realise that you should never judge a book by its cover. For Gideon is more than a reckless rogue as he protects her and cares for her at every turn, and Lady Susanna is spirited and passionate and so much more than a silly chit of the ton.
With danger, kidnapping, a wild but loyal dog, surprising secrets, and a passion like no other, is it possible for a rogue with a tragic past, and a Lady who wants to choose her own destiny, find a way to be together?
THE ROGUE YOU KNOW by Shana Galen is an adventurous Regency romance that is uniquely brilliant. The characters are so different, yet as their friendship develops, we can see that they are perfect for each other. But in a world where class separates them, they know that they can never be together. The plot is fast-paced and dynamic as danger hides around every corner and the underworld of London is brought to life. With wonderful twists and turns THE ROGUE YOU KNOW by Shana Galen has it all and I cannot wait to read more from this amazing author.
SUMMARY
She's beyond his reach...
Gideon Harrow has spent his life in London's dark underworld-and he wants out. A thief and a con, he plans one last heist to finally win his freedom. But when everything goes wrong, he finds himself at the tender mercies of one of Society's most untouchable women-Lady Susanna Derring.
...and out of her depth.
Susanna has spent her life in London's glittering ton, under the thumb of a domineering mother-and she wants out. When a wickedly charming rogue lands at her feet, she jumps at the chance to experience life before it's too late. But as she descends into London's underworld, she finds that nothing- not even Gideon-is as it seems. As excitement turns to danger, Susanna must decide what price she's willing to pay...for the love of a reformed thief.
Excerpt
Scrape.

In the library, Susanna went still. There it was again.

The town house was old and had a tendency to creak and groan. But then she heard it again, and this time she knew it was not the house. It sounded like…a window. There were two windows behind Dane's desk, and both looked out upon the small garden. One was directly across from where she sat huddled on the floor. The draperies were closed, and nothing stirred behind them. Was she imagining the noise, or was something or—God forbid— someone trying to enter the house?

She peered around the corner of the desk and stared at the opposite window. Her breath caught when the draperies rustled with the breeze. The window had definitely not been open before. It had been cold enough in the room without allowing the night air inside.

Susanna jerked back, hidden on the far side of the desk again. Everyone knew London was rife with housebreakers, but would the thieves be so bold as to try and enter a house when the family was home? She heard a thump and trembled.

Apparently, the rogues were so bold. What would they do to her if they found her? Kill her? Rape her? Kidnap her for ransom?

She must escape, but how?

She peered around the desk again and saw two legs standing in front of the window. It was too late to run. The thief was already inside. She did a quick inventory of herself. She had nothing, absolutely nothing that would protect her from a ruffian.

She could hear the thief breathing now. He was breathing hard, as though he'd been running. She pressed her back against the oak of the desk and craned her neck. She spotted the shadow of a candlestick on the edge of the desk. She hadn't lit the candle in it. If she could pull it off the edge without the thief noticing, she could use it to protect herself.

She felt the edge of the desk with her fingertips. Closing her eyes, she stretched her fingers until she touched the cool silver of the candlestick. She eased her fingers around it and tugged it soundlessly over the edge of the desk.

The candlestick shook in her hands. The weight was more than she was prepared for, but she caught hold of it and clutched it to her chest just in time.

The thief clomped into the room. He wasn't worried about being quiet. She could hear him now. He lifted books and replaced them. She knew the sound the binding made when lifted and released. That meant his back was to her.

Her heart thundered so loudly she feared he could hear her, and she was at risk of swooning at any moment. She dug her fingers into the ornamentation around the candlestick until the silver cut into her palm.

She must be strong. She must be brave.

It didn't appear as though any other thieves were entering after this one. She could hit him with the candlestick and prove to her mother that she was an independent, capable young woman who should be allowed to go to Vauxhall Gardens—or anywhere she pleased!

Susanna trembled as she moved to her knees and slanted her eyes up and over the desk.

There he was!

He looked every inch the dangerous rogue! He was tall and powerfully built and had dark hair covered with a cap. And he was indeed pawing through her father's books. She had to stop him.

She ducked down and scooted along the edge of the desk until she reached the side closest to the shelves. She was exposed now. If he should but move a little to his left, he would see her. She forced herself to slide slowly and with exaggerated care until her back collided with the sharp edge of the far corner of the desk.

She could smell the thief now. She'd expected him to smell of something rank and evil, but he smelled of the night air and something else, perhaps sandalwood?

This close she saw the rough hew of his clothing. The dirt on his boots. He did not belong here, and his actions left no question as to his intent. She grasped her skirts in one hand to keep them from tripping her, and held the heavy candlestick in the other. Soundlessly, she rose. He seemed to sense her movement, but right before he could turn, she rushed him and slammed the candlestick onto the back of his head.

With a groan, he went down, the cap tumbling from his head.

She'd done it! She'd really done it.

She gave a small gasp of surprise and horror when she saw the trickle of blood on his neck. Oh, God. Had she killed him? What would happen to her if she'd killed him? Would she go to Newgate?

She wanted to wake Crawford, but she couldn't call the butler if she'd killed a man. He'd be forced to summon the magistrate. Better to ensure the thief was alive before calling for anyone.

Tentatively, she knelt down, and her hand wavered over the thief's neck. She'd seen her mother's physician touch the dowager's neck at this point to check her pulse. Susanna had never tried to check a pulse, and she'd never touched a man other than her father or her brothers. Her hand hovered above the man's neck, until finally she shut her eyes and forced herself to touch him.

He was still warm. His head was turned away from her, so she couldn't see if her hand was in the right position, but she didn't feel a pulse. She moved her fingers a fraction of an inch.

Still nothing.

She moved them again, and he groaned.

She snatched her hand away and scrambled backward. The man tried to rise, lifting his shoulders off the floor and cupping the back of his head. He groaned again and turned his head to look at her, just as she was about to raise the candlestick again. He raised his hand to ward off the blow, but she'd paused anyway.

His eyes held her. He faced the hearth behind her, and she could see the pain in his eyes but also the color.

They were green, a vivid beautiful green that reminded her of forests and glades and the serenity of the country. And so she paused.

Later, she would come to realize that small hesitation had been a mistake.

Later, she would realize that was the moment everything had gone wrong.

But as she sat with the candlestick held aloft, the thief staring at her, all she could think was that he was beautiful. That she wanted to sketch him; that it would be impossible to find the right color for his eyes.

"Lady Susanna?"
---
What do you think about this review?
Comments
1 comment posted.
Re: Passion and danger collide in this mesmerizing Regency tale

Thank you!
(Shana Galen 11:24am September 2, 2015)
Registered users may leave comments.
Log in or register now!