"Parts of SIT! STAY! SPEAK! brought tears to my eyes."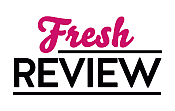 Reviewed by Sharon Salituro
Posted August 25, 2015

In SIT! STAY! SPEAK!, Addie has lost the man she's supposed to marry. So when her aunt leaves her a house in Eunice, Addie decides the opportunity would allow her to get away for a while. While wandering around the lake, she finds a puppy, left to die. Addie takes the dog to the vet; he is in bad shape. While waiting for the vet, Addie notices Jasper standing nearby. Jasper is a lawyer, but has given up must of his practice to run a farm after his father had a heart attack.
Addie wonders why someone would do this to a puppy. Her detective instincts kick in and she will do whatever is necessary to find out. But as Addie and Jasper get closer, he tells her not to pursue her investigation.
As a dog lover, Annie England Noblin had me from the beginning. She takes you into a sad story about animal abuse. I have to say, parts of SIT! STAY! SPEAK! made me sick. One of the worse parts is dog fighting. Annie England Noblin takes two characters from different back grounds and makes it work.
I really enjoyed the love story of Addie and her dog Felix. I had a dog (Max) that I had to put down because of illness. Parts of SIT! STAY! SPEAK! brought tears to my eyes. I never could understand why people would do this to an animal. SIT! STAY! SPEAK! by Annie England Noblin is a must read for any animal lover.
SUMMARY
Echoing the novels of Mary Alice Monroe, Allie Larkin, and Holly Robinson, this charming debut novel tells the unforgettable story of a rescue dog that helps a struggling young outsider make peace with the past.
Addie Andrews is living a life interrupted. Tragedy sent her fleeing from Chicago to the shelter of an unexpected inheritance—her beloved aunt's somewhat dilapidated home in Eunice, Arkansas, population very tiny. There she reconnects with some of her most cherished childhood memories. If only they didn't make her feel so much!
People say nothing happens in small towns, but Addie quickly learns better. She's got an elderly next door neighbor who perplexingly dances outside in his underwear, a house needing more work than she has money, a best friend whose son uncannily predicts the weather, and a local drug dealer holding a massive grudge against her.
Most surprising of all, she's got a dog. But not any dog, but a bedraggled puppy she discovered abandoned, lost, and in desperate need of love. Kind of like Addie herself. She'd come to Eunice hoping to hide from the world, but soon she discovers that perhaps she's finding the way back—to living, laughing, and loving once more.
---
What do you think about this review?
Comments
No comments posted.

Registered users may leave comments.
Log in or register now!