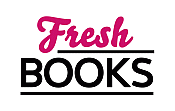 Spring for these books in March
"Auction house heiress and infamous crime lord find love"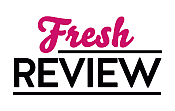 Reviewed by Make Kay
Posted August 17, 2015

LUCK BE A LADY is Book 4 in the Rules for the Reckless series by Meredith Duran. Set in Victorian England, LUCK BE A LADY showcases Catherine Everleigh, a spinster managing her family's auction house, and Nick O'Shea, a merciless crime lord. The interplay between the two is lively and engaging. The villains are well-played, and the forces arrayed against our hero and heroine feel believably nefarious. Fans of Courtney Milan and Tessa Dare, if they don't already know and love Duran, will be delighted to discover this book.
Catherine has been strictly raised from a young age by her father to take over the appraisal duties at her family's auction house in London. Unfortunately, her wastrel brother is the frontman for the business and is embezzling money for his own political aspirations. Catherine cannot take control of her half of the auction house unless she marries, but her evil brother is scheming to marry her off to a crony who will prevent her from working. Catherine proposes to O'Shea that they enter into a secret and chaste marriage in order to blackmail her brother.
Of course, this plan for a so-called 'white marriage' never works in Romancelandia. The hero and the heroine can't keep their hands off each other, and it's so enjoyable to watch them fall in love and thwart their enemies along the way. Catherine and O'Shea have great chemistry. Watching Catherine try and fail to keep O'Shea at arms length is incredibly satisfying. It's so beautiful to watch the two become better people as they grow closer as well. Duran is one of my go-to historical romance authors whose work I always enjoy, and LUCK BE A LADY is no exception.
SUMMARY
Romance sizzles between a famous heiress and an infamous crime lord in this fourth sexy novel in the Rules for the Reckless series from the USA TODAY bestselling author of Fool Me Twice.

THE WALLFLOWER
They call her the "Ice Queen." Catherine Everleigh is London's loveliest heiress, but a bitter lesson in heartbreak has taught her to keep to herself. All she wants is her birthright—the auction house that was stolen from her. To win this war, she'll need a powerful ally. Who better than infamous and merciless crime lord Nicholas O'Shea? A marriage of convenience will no doubt serve them both.

THE CRIME LORD
Having conquered the city's underworld, Nick seeks a new challenge. Marrying Catherine will give him the appearance of legitimacy—and access to her world of the law-abiding elite. No one needs to know he's coveted Catherine for a year now—their arrangement is strictly business, free from the troubling weaknesses of love. Seduction, however, is a different matter—an enticing game he means to ensure she enjoys, whether she wishes to or not. . . .
---
What do you think about this review?
Comments
No comments posted.

Registered users may leave comments.
Log in or register now!