"...BEAUTY AND THE BACHELOR by Naima Simone has got it all..."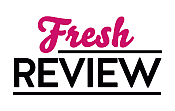 Reviewed by Linda Green
Posted August 14, 2015

Sydney Blake is tired. Tired of trying to please her family and always failing. Tired of being compared to the stick-thin models that surround her in society. Tired of feeling like a commodity instead of a person. If she had her choice she would work fulltime with kids that need her, like those she volunteers with. Instead, she finds herself at a charity masquerade auction, engaged to a man her parents adore, in what is sure to be a merger, not a marriage. With a mother who criticises her every move and a father who ignores her, Sydney struggles with self-confidence and self-belief. And with the sins of her past always weighing heavy on her heart, Sydney knows she will always do anything for her dismissive father. So, pasting on a smile, she bids on her fiancé as the auction begins.
Lucas Oliver is a successful businessman who has waited fifteen years to get his revenge on Jason Blake, the man who destroyed his father and devastated his life. Scarred deeply, inside and out, Lucas finally has set into motion his plan, and when Sydney bids on him, wrongly believing him to be her fiancé, it all falls into place. With blackmail and secrets, Lucas gives Sydney a choice - marry him, or he will destroy her father's business. But what Sydney and Lucas did not expect was the electrifying connection that erupts between them. As Lucas learns the true Sydney, he wants her even more, but his plans to take down her father go deeper than she knows. As they both struggle with what happened in the past, is it possible that the socialite beauty and the Beast of Bay Bridge could find their happily ever after together?
BEAUTY AND THE BACHELOR by Naima Simone is a sassy, steamy, heartfelt romance that left me wanting more from this talented author. Sydney is a compelling character who is soft yet strong, vulnerable yet a fighter. At times I wanted to cry as she struggles with the guilt she feels over her past, but it was a joy to watch her come into her own and realise how fabulous she truly is. Lucas is a powerful character who sucks the reader in and confuses us. Bitter, angry and determined to use Sydney to seek revenge, we should hate him. We can't because the author weaves us into his story, and as Lucas struggles with his deep feelings for Sydney, we fall in love with him all over again. With plenty of secrets, misconceptions, and passion that will take the roof off, BEAUTY AND THE BACHELOR by Naima Simone has got it all, and I highly recommend it.
SUMMARY
She may be the highest bidder, but this bachelor's price is blackmail and passion…
Billionaire Lucas Oliver is hell bent on revenge. And his plan begins when Sydney Blake-the stunning daughter of his enemy-is tricked into bidding on Lucas at a bachelor auction. Then he serves up a little blackmail…followed by a marriage proposal Sydney has no choice but to accept.
Sydney has been controlled by her family her whole life. When Lucas threatens to reveal her father's shady business, she is once again forced to do her duty for her family. But worse-oh so much worse-is the rush of lust that Lucas ignites in her blood.
Lucas is determined to make Sydney suffer, but it's tough when he can't keep from touching her-or thinking about touching her-all the time. She's not fairing much better since she's engaged to a darkly handsome beast intent on destroying her entire family…along with her heart.
Excerpt
"Regrets already, Sydney?" Lucas asked, the question a low ripple in the silent room.

"No." Once more Sydney studied him. The piercing green- blue eyes that had blazed with scorching heat less than an hour ago but were now shuddered, impassive. The almost lush, sensual curve of his mouth that contrasted with the sharply hewn planes of his face. The hard, strong line of his jaw. The harsh imperfection of the scar that was perfect on him.

Confusion commingled, mated with the blush of arousal. Questions and concerns—she had dozens of those. But regret? No.

"Does it bother you?" He plucked up a slice of chicken and popped it into his mouth. God, it wasn't fair that he made eating with his fingers sexy, too.

She blinked, refocusing on their conversation. But couldn't follow. He'd lost her.

She frowned. "That we had sex?"

"No. The scar. You were staring at it. Does it bother you?" No emotion or inflection in the question, just a flat monotone that he could've used to ask the time of day.

Like the first time he'd asked that question three weeks ago—God, had it only been three weeks since he'd exploded into her life?—the quick "Not at all" rose to her tongue, hovered there. But at the last instant, she didn't utter the three words. Because they would be a lie.

"Yes," she murmured. Something flared in his gaze— something old and dark before it became as opaque as before. "But not for the reasons you probably think." She turned more fully toward him, tucking her foot under her thigh. "When I first met you, of course I noticed the scar. But I wasn't repulsed. I ached for you. For the pain you must've endured. It bothered me that you suffered." A scowl started to crease his brow, and she shot up her hand, palm out. "I don't pity you. No one who looks at you could ever feel sorry for you. You're too… dangerous for that." She huffed out a short bark of laughter. "I remember thinking you resembled a panther. Dark. Stunning. But predatory. The mark isn't a sign of your weakness but your strength. Your power to fight and survive. I find it…" She paused, weighed the judgment of revealing this particular truth.

He watched her like the animal she'd mentioned, his scrutiny steady, unblinking, as if searching her for any hint of a lie. Sighing, she rose from the bed, careful not to jostle the tray. She approached him, moved between his legs, and cupped his face.

"I find it beautiful," she whispered. Then laid a gentle kiss to the ridged flesh beneath his right eye before placing another on the twin scar that bisected his eyebrow. "I find you beautiful," she confessed against his skin.

His hands clutched her waist. Other than the tiny flexing of his fingers, he remained as still as a statue. No, that wasn't true. His eyes blazed with a fire that burned her.
---
What do you think about this review?
Comments
No comments posted.

Registered users may leave comments.
Log in or register now!