"The claws come out in this family battle."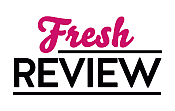 Reviewed by Sandra Wurman
Posted August 14, 2015

Elizabeth Lowell sets up another of her well-plotted scenarios that will keep you guessing throughout her newest blockbuster, PERFECT TOUCH. Reading through the long list of stories by a truly talented author is like revisiting old friends. Fans of Elizabeth Lowell all have their favorites and I am quite certain PERFECT TOUCH will wind up on many of those lists. It's a must read for this summer and a welcome addition to Elizabeth Lowell's romantic suspense bookshelf.
Sara Medina has devoted all her energy toward making her business, Perfect Touch, a success. In order to do so, anything even remotely resembling a personal life has been put on a back burner. Sara has spent all her time flitting from one potential client to another. She is looking for the big one to really put her company on the map -- and Sara has set her sights on the original paintings by Custer. Sara has done her legwork and developed a solid working relationship with the man who stands to inherit those paintings -- Jay Vermilion. Much is at stake for both Sara and Jay with the ownership of the Custer's. Problem is, there are several other parties with their eye on the prize and some are willing to do anything to get their hands on the artwork.
So much more is truly is stake for Sara and Jay once it is apparent that their relationship has evolved past the artwork/client stage. Their friendship has definitely morphed into something wonderful and unexpected. Jay's future is on his ranch. Sara's is in the city with Perfect Touch. The bridge between their life goals seems too long to span without someone making a huge personal compromise.
Before they can tackle this new relationship, the rules of the game change. Sara has more to lose than the potential profit from the sale of this prized artwork. Now her life is in jeopardy as someone seems determined to scare her off and the list of suspects grows every day.
Elizabeth Lowell has written what appears to be a simple case of family greed as the central theme. But you quickly realize this is not so simple or obvious. PERFECT TOUCH showcases the talent of a longtime favorite author of mine: Elizabeth Lowell. PERFECT TOUCH is a beautifully written page turner sure to satisfy romance suspense readers. Even though you think you've got the culprit/culprits in focus, there's still the niggling doubt over who is the kingpin. Genius. I won't tell.
SUMMARY
The New York Times bestselling queen of romantic suspense returns with a heart-racing tale in which a former soldier turned rancher and a beautiful designer race to stop a vicious killer—a battle for survival that threatens to explode in an intense and irresistible passion.
An art dealer and owner of her own design studio, Perfect Touch, Sara Medina travels the world to find the ideal artwork for her clients. Her sophisticated, comfortable life in San Francisco is light years away from the poverty of her family's dairy farm, and Sara will do whatever it takes to keep her business strong. A dedicated urban career woman focused on her work, she doesn't have time or energy for a family or distracting romantic entanglements.
Jay Vermillion recently inherited Vermillion Sky, a working ranch near Wyoming's breathtaking Grand Teton Mountains— and the estates of the rich and restless. While he was fighting in two wars, his father tried to keep the homestead running, until illness stole his fight and then his life. Jay's determined to restore Vermillion Sky, but first he's got to settle a vicious battle with his former stepmother over some of his late father's paintings. The last thing on his mind is a finding a wife and creating a seventh generation of Vermillions.
When Jay hires Sara to handle his father's artwork, it's love at first sight—a mutually inconvenient attraction that is soon complicated by a double murder at the edge of the ranch and a potential betrayal even closer to home. Working together to unmask a murderer, Sara and Jay try to fight the intense heat between them. Then the killer targets Sara. And suddenly, Jay, the war-weary soldier, finds something he's once again willing to die for . . .
Excerpt
The motel room door was ajar.? I locked it, Sara Anne Medina thought.

Didn't I??

She pushed the door open with her big purse and froze. The room had been tossed ruthlessly. Her suitcase was upended and off the stand. Her clothes were strewn across the worn carpet, her toiletries scattered, her underwear and workout gear tumbled together. The lavender scent of her favorite shampoo filled the air.

I was only gone for five minutes.

The take-out coffee she had bought was hot against her suddenly chilled hands.

Some stranger went through my things. Did the tweaker get off on my underwear?

Is he still here?

The thought had her jerking back so quickly the coffee sloshed over

her cold-numbed fingers. She looked around the hallway. No one in sight.

I don't have time for this drama. I have to be at the courthouse. I have to finally meet my mystery man, so I'll stop dreaming and get back to reality, where I belong.

Where I want to be, even with the damn tweakers.

Using her foot, she kicked the door all the way open until it slammed against the stop. No one was behind it. No one was in the room itself. The closet was open, no place inside to hide. The bathroom door showed a view of the toilet, shower, and sink. The mirror was smudged where she'd cleared the shower's steam with her hand just minutes ago.

Whoever had been here was gone.?The mess wasn't.

It will have to wait. Then, They took my computer. It's all backed up on the cloud, but damn it!

The cord dangled from the wall, over the chair that had held her overcoat. The coat, like the computer, had vanished.

Wonder how many pawnshops there are in Jackson, Wyoming? And why would they take a woman's coat? There aren't too many women my height who are a size six.

With a hand that trembled slightly, Sara set down her coffee, took a pen out of the bottomless bag that passed for her purse, and poked through the mess of clothes on the floor to the suitcase half hidden beneath. The inside pockets were still zipped closed.

They missed my little jewelry case. I'd rather they take the jewelry and leave the computer, but they didn't ask me, did they?

A glance at her watch told her she was out of time. Soon, a different stranger would be deciding the fate of her career in a Jackson courthouse. With a silent curse, she hurried to the front desk.

"I'm in room 101," Sara told the woman there. "My room has been robbed. Computer and coat missing. Tell the sheriff or whoever cares that I'll be at the courthouse."

Leaving the woman stuttering questions behind her, Sara strode out the front entrance into the chill streets of Jackson in the spring. Within ten steps she was regretting the loss of her coat.

And she had forgotten her coffee.

Quickly she walked down what had to be the coldest sidewalk in town. The wind rolled straight off the snow of the Tetons through the streets. The chill was made worse by the fact that the sun was shining bright and hard enough to look like summer.

An archway leading into a small park caught her eye. At first she thought the arch was made of the bones of cattle that she'd seen as a child. But these were different. They were more elegant and pointed, tapering out. They didn't feel like the finality of death, but more a symbol of life cycling through change.

Antlers, she realized. Grown and shed each year in a cycle that isn't birth or death, but simply another way to be. Like Custer's paintings, a beautiful and eerie reminder that wilderness—wildness—isn't all that far away.

Shivering, she hurried on.

I should be back in San Francisco, holding hot coffee from Murray's Cafe as I head up to the offices of Perfect Touch.

But then all I'd know about my mystery man is his voice.

So what? the practical part of her mind pointed out. The last thing I need is a man.

Sara liked living her life on her own terms, doing what she wanted whenever she wanted. As the only girl out of seven children, she'd had more than enough diapers, housework, and babysitting to last her a life-time.

Wind with icy teeth bit at her black slacks and tugged at her red pullover sweater. The only thing that kept the wind from billowing up her sweater was the sleek black leather belt snugged at her waist. But it wasn't enough to keep her warm.

Damn that thief.

Then she reminded herself that it could be worse in so many ways. She could be back home on the dairy farm—a plain, rebellious teen hauling a feed cart through damp, drafty barns, then making the return trip leading a stubborn Holstein.

At least there aren't any holes in my boots forcing me to get up close and personal with fresh cow flops.

The phone in her pants pocket rang.

If it's the sheriff, he can wait.

Even as that irritated thought crossed her mind, she hesitated. The call could be from Jay Vermilion, the man who had dozens of fine art paintings that could kick her career up to the next level, paintings with the potential to be so valuable that they'd been the part of an ongoing hotly contested divorce settlement.

Maybe, just maybe, she thought, one of those paintings is the fabled Muse, the only portrait painted by Custer.

That would explain why the legal battle had outlived the original owner of the paintings, JD Vermilion. His much-younger ex-wife, Liza—who had begun suing JD's estate six years ago to gain access to the art her former husband had begun collecting before she'd even been a teenager in braces—had, with his passing, simply turned her lawyers loose on the primary heir to JD Vermilion's estate, his son, Jay.

Sara's mouth curved slightly as she continued walking. I've never met the infamous Liza Neumann, once Vermilion. But with possession being nine-tenths of the law, I'd put money on Captain Jay Vermilion keeping his ex- stepmother's hands off the undiscovered Armstrong "Custer" Harris paintings in the future.

The retired army veteran who had recently inherited the family ranch—the fruit of generations of his Vermilion ancestors—had a grit and determination to him that came right through the phone line.

You haven't even met the man, Sara reminded herself. She fished the cellular out of her tight front pocket at last, glanced at it, and saw the call had gone to voice mail. She palmed the phone and gave a mental shrug. It wasn't a Wyoming number calling, which meant it wasn't the sheriff.

Or Jay, damn it.

Think of the good captain like any other potential client who calls you during business hours to get advice on western art, she told herself firmly.

Impossible.

Jay Vermilion might be a potential client, but he was also the man she had been talking to half the nights for the past few months. At first it had been all business, but somehow the conversations had quickly evolved into. . . more.

I don't know how I could talk about myself and my work and my dreams like that with someone I've never met. And he talked to me, too, about the ranch and weather and the western woman he hoped to find and marry, the woman who would bear the seventh generation of Vermilions.

We have such different lives and goals, it's surprising we had so much to talk about in the first place.

Sara's phone chimed and vibrated in her hand. She looked down, saw her partner's phone number, and connected. For a few minutes Piper Embry would take Sara's mind off the cold and the man whose deep voice wove through her dreams.

"Bought any great rugs lately?" Sara asked.

"I've got my eye on some that have me checking Perfect Touch's bank balance."

"What happened to consignment?"

"I'm working on it," Piper said. "What's this message you left about Wyoming?"

"I wrapped up the Chens early and came to Jackson."

"I thought you were getting tired of flying all over the place."

"I am."

"But you're still lusting after those Custers? Or is it Jay Vermilion of the incredible voice?"

"Wait until—if—I get my hands on those paintings," Sara said, ignoring Piper's teasing. "They will wring the hearts and pocketbooks of at least five of my clients, and go a long way toward reducing my world travel." Chilly air swirled hard against her, blowing her hair into a nearly black cloud around her face.

"What's that sound?" Piper asked.

"Wind. Spring here is long on bluster and short on cherry petals." Sara glanced around quickly, looking for shelter. All she saw was another odd arch leading into another part of the park. Or maybe out of it. Whichever, she opted to stay in the sun.

"You okay?" Piper asked. "Your voice is different. Kind of strained."

"You know me too well. My room was robbed. Computer and coat are gone. But I'm fine. Don't have time right now for some junkie's drama. In five minutes the judge is supposed to finally deliver the verdict on the Vermilion case."

There were a few moments of silence, then Piper asked softly, "Want me to come out?"

Sara hurried in the direction of the courthouse. "No need. I can handle the Vermilion paintings alone."

"Ah, yes, Jay Vermilion. He of the deep and delicious voice. Does he look half as good as he sounds?"

"Haven't seen him." Sara glanced both ways and trotted across the street against the light.

"Maybe he can warm up your . . . spring," Piper said.

"If I get to handle the sale of the Custer paintings, my spring will be just toasty. Yours, too. The Newcastle twins are dancing in place at the thought of owning paintings seen in The Edge of Never."

"The what?"

"Weepy contemporary movie about a young couple who doesn't know how to love and doesn't have the sense to separate."

"Ugh. If you have to be taught those things, you've got more problems than a movie can solve."

Sara laughed. "I hear you, but it rocked Sundance. That's where the Newcastle twins saw it and immediately huddled with the director, very hush- hush. The movie is probably going to rock Cannes just as hard."

"And Custer, the moderately well-known western artist, ties in how?"

"There's a painting of his, Wyoming Spring, that's featured prominently throughout the movie, including the heartrending scene where—"

"Spare me the details," Piper said quickly. "Merchant-Ivory movies make my butt numb."

"Because of it—the movie, not your butt—the market for Custer's works will heat up like Vegas in July."

"What about the big auction houses?"

"The Vermilion estate has probably half the Custers that were ever painted and nearly all of them that aren't yet in circulation," Sara said. "We may not need to go through a big public auction if we can act as the agents. No percentage sharing."

"Go for it. I'll get Lou to cover anything on this end for Perfect Touch. She's got some downtime."

"What happened? Couldn't Lou seal the deal with Najafi?"

"Lou's good, but Najafi would try God's patience," Piper said. "How long will you be gone?"

"If Jay Vermilion loses the paintings, I'll be home tomorrow."

"In that case, girlfriend, have a long stay in Wyoming."

"You'll nag me to come back after two weeks."

"Not if there's money involved. Bye. Go get those bucks!"

"Go get some yourself."

Smiling, Sara pocketed the phone, flipped her hair out of her face, and hurried along the sidewalk to meet her future.

With her fingers crossed in her pockets.

Perfect Touch – Chapter Two

Inside the wood-paneled hearing room, Jay Vermilion stretched against his borrowed jacket, trying to loosen the leather across his shoulders.

Never thought anything of JD's would be small on me.

But it was.

Henry Pederson said under his breath, "Quit twitching, boy. Remember what JD said and never show anyone fear."

Their attorney, sitting next to Henry, bit back a smile as he made last- minute notes.

Jay gave his shaggy ranch foreman a sideways look. "I learned about fear and stillness in places you've never seen."

"Good thing. Liza about bled the ranch dry," Henry said. He started to spit, remembered where he was, and swallowed instead. "Hope the judge doesn't finish the job."

"We'll survive without the paintings."

"Thought you wanted to meet Ms. Sara Medina," Henry said, rub-bing his mustache. "She sounds like a pistol."

Jay hid the warmth that slid through him at her name, but he didn't bother to hide his grin. "Yes, she does. A lot of fire and intelligence, too. If we get the Custers, we'll owe her."

"Damned painter. Never was worth much but trouble. Ranch was better off without him."

But we'd be better off with his paintings, Jay thought. There's so much the ranch needs. I finally could fix all the little things that were let go until it became a big, expensive, run-down mess.

He didn't say anything aloud about the condition of the ranch. Henry was seventy-four and thin as a fence post. As tough, too. He had done the best he could to hold things together while Jay was gone and JD went into his long, slow decline.

With a glance at his watch, Jay settled back. "No matter what the judge finally decides, fence wire still needs tightening in the south pasture, mineral licks need to be put out, irrigation trenches kept up, and cattle moved to greener pastures. That's real. The rest is just dogs bark-ing at the moon."

Henry rubbed his long, uneven mustache, more silver than black now, and nodded. "Your daddy taught you good."

"He must have. I'm alive."

The foreman smiled crookedly. "Chip off the old stubborn block."

"JD met his match with Liza Neumann."?A grunt was Henry's only answer. He had never thought much of

JD's second wife and had seen no particular reason to hide it.

While the second hand crawled around the old hearing room clock, Jay thought of all the things he could be doing at the ranch. He wanted to grab his town Stetson off the table in front of him, walk out of the court, and get back to work. Then tonight, Sara Medina would call with a question, or he would call her, and they'd talk. He'd tell her about the hearing room and the judge and the verdict. She'd tell him about the sophisticated, pricey items she searched out and bought for wealthy, demanding clients.

Give me an ornery cow any day, he thought.

He looked over to the plaintiff's side of the courtroom. Liza's pair of attorneys waited as quiet as owls hunting for their next meal. He knew exactly what her lawyers were being paid, since the Vermilion estate had been footing their legal bill for the past six years.

Just like everything else in Liza's life, Jay thought wearily. She spends. Vermilion Ranch pays and pays and pays.

Not for the first time, Jay hoped the screwing his father got was worth the screwing he got.

The hall door opened with a hollow sound that bounced around the bare hearing room. Liza Neumann, formerly Vermilion, made her entrance on high heels that stretched her five feet, five inches to five feet ten. Her strawberry blond hair had turned to platinum, a finishing touch on the ice- queen sheen. JD's diamonds hung from her ears and glittered on her hands. Unlike the Custer paintings, the jewelry JD had showered on his then-young wife was an uncontested gift.

"Ma'am," Jay said, standing when she passed around the side of his table. Henry didn't move.?Liza paused as she reached her seat. "Thank you, Jay," she said in a

husky, smoky voice. "Whatever JD's many faults, he raised you polite." Henry waited until she was seated at the plaintiff's table before he said to Jay, "Wish JD was here."

"Even if he was still alive, he wouldn't be here in any way but physical." As Jay sat back down, he gave the buckskin across his shoulders one last stretch. "He used to be okay most of the day. Then he started fading before sundown. Then it was the afternoon. Then . . ."

"Hell of a way for a strong man to die," Henry said, shaking his shaggy gray head. "I get like that, just shoot me and leave me for the bears."

The hall door opened again. Jay didn't have to turn around to recognize the quick sounds of his much younger half brother's leather shoes making an expensive tattoo down the aisle.

"That kid will be late to his own funeral," Henry muttered. "Ain't much of JD in him. A mama's boy through and through."

"JD didn't get much of a chance to raise him." And I left for West Point long before Barton could shave.

What's done is done. Now we have to live with it.

Barton paused near the end of the aisle separating the plaintiff's and defendant's tables. His delicate features and pale skin were blotchy and flushed, as if he'd just run all the way there. He took off his black overcoat, showing a lightweight cream suit beneath. Like everything else about him, his clothes had an expensive eastern cut. In this case, New York via Miami, where he had been trying to finalize a big real estate deal.

Or so people said.

Jay didn't much care for gossip, but he could see that something was eating on his brother from the inside out. Beneath the pink flush of exertion, his skin was white and his shoulders hunched like a man hefting a heavy load. His rust-red hair was barely tamed by the expensive razor cut. At twenty- four, his light blue eyes had a look of permanent anxiety in them.

When Barton's eyes darted toward the defendant's table, Jay used his boot to shove out a chair in silent invitation.

Barton looked toward Liza just as she turned to him and raised her eyebrows. With an apologetic glance at Jay, the younger man went to the plaintiff's table. He reached to pull out a chair, discovered it was heavy, solid wood, and had to put his back into the effort. A few moments later he flopped down next to Liza.

She didn't even look at him.

Jay shook his head slightly. A winter wind is kinder than that woman, and JD was old enough to be Barton's grandfather. Lousy way to raise a kid. Money only fixed the things that money could. Barton's childhood wasn't one of them.

"Give it up," Henry said. "The boy knows which side his bread is buttered on."

"If he did, he'd be sitting next to me. I keep trying to give him a chance, to teach him about the ranch."

"Can't teach what a kid don't want to learn."?Jay didn't argue with the truth. "In one way, Barton is exactly like I was at his age. I wanted to be hell and gone from the ranch."?Henry's gnarled fingers fiddled with the brim of his going-to-town Stetson, started to put it on, then remembered why it was on the table.

"You sure got what you wanted."

"I sure did," Jay said, and then turned his mind from the distant place that had been dubbed the Meatgrinder by the troops who survived. "I guess lawyers are more civilized than bullets. But being sued to death one inch at a time gets tiresome. Thank God Sara—Ms. Medina—helped us fight for JD's claim to the paintings. Don't know what we would have done without her. And you, of course, helping to find those receipts."

"Foolishness, sneezing through boxes of old stuff when the ranch needed tending."

"It was what JD wanted."

Henry sighed. "He was set on keeping those paintings. Never knew why. Pure cussedness, likely."

"It was the last thing he ever asked of me. If I can keep the Custers out of Liza's hands, I will," Jay said simply.

It was the same vow he'd made every night to JD, a vow his father had to hear before he slept. Then he would curl around the reassurance like a big diamond as he slept.

Some diamond. It felt like an unsheathed blade to me, a cut that he mistook for comfort.

Or maybe he liked pain.?It sure would explain Liza.?

"The man loved what he loved," Henry said. "Wasn't real smart about it, though."

Jay hissed out a breath. "I'm not sure that love had much to do with it. Liza and JD fought to the death over these paintings. But custody of the child? Settled in an hour. When I got old enough and left, Barton was stuck with two parents who were too busy fighting to raise him."

"Don't feel bad for him," Henry said drily. "Either way, he can go with the winning side."

Jay looked at his brother in his pale Miami suit and knew that Vermilion Ranch wasn't ever going to be home for him. But it was home for Jay and all the hands who worked there. Now more than ever, it was his job to make the place thrive.

In seven years, Barton gets a chunk of the ranch or I buy him out. If I have the money.

A stir went through the room as Judge Flink was announced. Everyone rose while the judge entered from the side and took her seat on the bench. When people were seated again, she smacked the gavel sharply and began summarizing the high points of the long case.

Good thing the military taught me patience, Jay thought, settling in to listen to the facts he had long ago memorized.
---
What do you think about this review?
Comments
No comments posted.

Registered users may leave comments.
Log in or register now!