"Suspense and danger top the list in Susan Sleeman's excellent EXPLOSIVE ALLIANCE."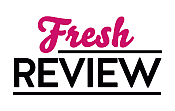 Reviewed by Clare O'Beara
Posted August 10, 2015

This tension-filled romantic suspense starts with a heroine who is already living through tough times. Can Krista Curry overcome being called a murderer? In EXPLOSIVE ALLIANCE, Krista is bravely showing her face to help her ailing grandfather enjoy a baseball game. The suspicious death of her husband after his investment scam four years ago has never been resolved.
In the second book of this First Responders series, Krista meets a bomb disposal expert after she spots an abandoned backpack that contains everyone's nightmare. Correctly Krista reports the bomb quietly to the nearest deputy at the game, hoping not to start a panic. Deputy Cash Dixon has overseas experience and takes the attractive lady seriously. The nerve-wracking pages show Cash reporting to his special team of first responders and attempting to disarm the bomb, amid a terrified crowd, while the furious Krista realises her grandfather is left sitting in danger.
What a start! The response team includes members such as a female EMT and a male sniper. Krista's sighting of the bomber is invaluable but her proximity to the bomb oddly makes her a suspect. Can she cope as the team work through eliminating her from their enquiries? Cash seems particularly interested in her. Is he attracted to her, or just an extra-vigilant officer? And is someone hoping to ensure that she can't identify the real criminal?
While this is an inspirational story we learn some strong lessons. Krista's husband joined a church group and gained the trust of these people to gather investment money. Cash may utter a silent prayer before trying to disarm a bomb, but he knows the responsibility will be his own. I was surprised that by half way through the book Krista is still considered a suspect. Clearly this gets in the way of her forming a relationship with Cash or anyone else, and her innate tension colours the events. This lady has been badly let down throughout her life by the men she loved, and independence is the only way she can live, even if that means a minimum wage job. Krista deserves better.
Suspense and danger top the list in Susan Sleeman's excellent EXPLOSIVE ALLIANCE, which will gain her fans even from people who don't normally read romance.
SUMMARY
RACE AGAINST TIME
The last thing Krista Curry expected to find in a soccer stadium was a time bomb. When she alerts explosives expert Cash Dixon, she becomes a local hero. But the attention could expose her real name—and the infamous past she fought to escape. Cash promises Krista protection from the bomber's retaliation. Yet she hesitates to trust him as she sees his suspicion about her grow with every question she dodges. She can't expect Cash to continue to safeguard her unless she tells him the truth. Now Cash must decide if she's an innocent woman or guilty accomplice. But the clock is ticking down— and the real bomber is still on the loose…
First Responders: Brave men and women alert and ready for danger and love.
---
What do you think about this review?
Comments
No comments posted.

Registered users may leave comments.
Log in or register now!