"FBI brings down terrorists and witches"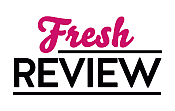 Reviewed by Helen Williams
Posted August 4, 2015

NEMESIS is Catherine Coulter's 19th FBI Thriller with Special Agents Dillon Savich and Lacey Sherlock will keep you thrilled from the onset to the very end.
The story opens with Sherlock bringing down a terrorist at the JFK Airport. While Sherlock works the terrorist situation in New York, Dillon is working a case in DC dealing with witches and solving who is behind the murders.
Because Sherlock thwarted the terrorist attempt at the airport she has now become their target. It's killing Dillon that he can't be there to watch Sherlock's back so he sends one of his best agents, Special Agent Cal McLain, to watch her back. Cal takes his assignment very serious because he knows Dillon will have his ass if anything happens to Sherlock. While Sherlock and Cal are working the case there seems to be some sparks between him and the New York agent they're working the case with.
Back in DC, Savich and Special Agent Griffin Hammersmith combine their special skills to bring down a witch. I was totally shocked to see how this was resolved. Dillon and Griffin have an unusual connection that comes in very handy when needed.
NEMESIS can be read as a standalone, but if you enjoyed this one and it's your first to read, I encourage you to check out the others. You will not be disappointed. Savich and Sherlock's adorable son Sean provides his usual entertainment. Fellow agents from previous books are also in this one with some humor as well their don't mess with them attitude.
The terrorist situation goes from New York to England and requires collaboration between both countries to bring the terrorist down.
NEMESIS is a fast paced story even though it involves two different cases. You will be able to keep up and will find some unbelievable situations that the Agents have to deal with.
Catherine Coulter has never written a disappointing book in my opinion. I am looking forward to the next one.
Learn more about Nemesis
SUMMARY
The next high-octane thriller in the FBI series featuring Dillon Savich and Lacey Sherlock from # 1 New York Times–bestselling author Catherine Coulter.

When Special Agent Lacey Sherlock foils a terrorist attack at JFK airport, she thinks her job is done and turns the reins over to the New York FBI. But stopping the grenade-carrying crazy was only the beginning. Another plot unfolds nearly simultaneously with a bomb at St. Patrick's Cathedral. The terrorist at JFK refuses to speak to anyone but Sherlock. She heads back with counterterrorist Special Agent Cal McLain to try to get him to talk.

Meanwhile, Savich—with the help of Agent Griffin Hammersmith—has his hands full trying to track an elusive murderer who looks like a Hollywood Dracula. When Dracula's attempts to kill Savich collide with Sherlock's terrorist case, very strange things happen.

Who is really behind the bombing attack at St. Patrick's? How does Savich's mysterious killer fit into Sherlock's terrorism investigation? Savich and Sherlock race against the clock, as more lives are in danger with every passing minute.
---
What do you think about this review?
Comments
No comments posted.

Registered users may leave comments.
Log in or register now!