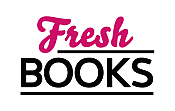 Kick off a new year with great reads!
"Never a victim, always a rebel"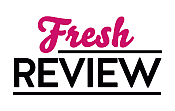 Reviewed by Monique Daoust
Posted July 31, 2015

HANNAH ARENDT: A LIFE IN DARK TIMES is a concise biography of the brilliant German Jewish philosopher, and surprisingly enough, at fewer than 150 pages, it is a very comprehensive look at Hannah Arendt's life and philosophical legacy. Hannah Arendt's writings are tinged with her feeling of rootlessness for having moved so often in her young life, and not because she was Jewish, of which she had no idea until she was 6-years-old. Hannah Arendt read philosophy and became the protégée as well as the lover of the great Martin Heidegger, which was rather baffling given the latter's Nazi connections. Hannah and her mother fled Germany for Paris in 1933 at the onset of Nazism, then a few years later headed for New York.
Hannah, who had never made a big deal of being Jewish, nevertheless dedicated the greater part of her life to the Jewish cause. And in spite of the "Dark Times" in which she lived, Hannah Arendt's life was comparatively uneventful until the publication of Eichmann in Jerusalem: A Report on the Banality of Evil , which created a controversy of epic proportions, in my opinion partly because the public misunderstood her philosophical stand on the matter.
HANNAH ARENDT: A LIFE IN DARK TIMES is very well written, and at times positively riveting; Ms. Heller also includes copious -- and enlightening -- footnotes whether about various philosophers or historical events. However, I found the structure of the book peculiar and in a way rather distracting: the entire first third of HANNAH ARENDT: A LIFE IN DARK TIMES is solely dedicated to the Eichmann debacle. Although fascinating, I'm tempted to recommend that the reader start with Chapter 2, unless one is very familiar with the controversy surrounding Eichmann , which I was not. I found that beginning nearly at the end of the philosopher's life was a tad off-putting because I do not consider it the most important event in Hannah Arendt's life, but only one part, which should have been where it belonged chronologically. In spite of this hurdle, HANNAH ARENDT: A LIFE IN DARK TIMES is an excellent book, extensively researched, and abundantly detailed, and easy to follow even for one unfamiliar with philosophy; it provides an insightful look into Hannah Arendt's philosophical writings but it is also a compelling story of Jewish survival.
SUMMARY
Hannah Arendt, one of the most gifted and provocative voices of her era, was a polarizing cultural theorist—extolled by her peers as a visionary and berated by her critics as a poseur and a fraud. Born in Prussia to assimilated Jewish parents, she escaped from Hitler's Germany in 1933 and is now best remembered for the storm of controversy that arose after the publication of her 1963 New Yorker series on the trial of the kidnapped Nazi war criminal Adolf Eichmann. Arendt was a woman of many contradictions. She was brilliant, beautiful when young, and irresistible to gifted men, even in her chain-smoking, intellectually provocative middle age. She learned to write in English only at the age of thirty-six, and yet her first book, The Origins of Totalitarianism, single-handedly altered the way generations of Americans and Europeans viewed fascism and genocide. Her most famous—and most divisive—work, Eichmann in Jerusalem: A Report on the Banality of Evil, created fierce controversy that continues to this day, exacerbated by the posthumous discovery that she had been the lover of the great romantic philosopher and Nazi sympathizer Martin Heidegger. In this fast-paced, comprehensive biography, Anne C. Heller tracks the source of Arendt's apparent contradictions and her greatest achievements to her sense of being what she called a "conscious pariah"—one of those few people in every time and place who doesn't "lose confidence in ourselves if society does not approve us" and will not "pay any price" to gain the acceptance of others.
---
What do you think about this review?
Comments
No comments posted.

Registered users may leave comments.
Log in or register now!