"Starting over with nothing but a bread-maker"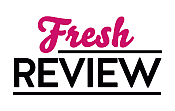 Reviewed by Clare O'Beara
Posted July 14, 2015

Romance Contemporary | Women's Fiction
The charmingly English setting of a Cornish village brings this modern tale to life as a woman restarts her career and fortunes in the LITTLE BEACH STREET BAKERY. Chris and Polly worked hard to launch a graphic design business in trendy Plymouth, but when the economy collapsed, so did their business. They have to face closing down and starting again... with nothing but each other. This is too hard for Chris, and he leaves.
Polly Waterford luckily has a good friend Kerensa, who helps her see that people go through worse, and puts her up for a while. The only affordable flat Polly can find within reach of her family is on a near-island with a causeway to the mainland. It's dingy but cheap, and she'd live over a shop. Mount Polbearne is adorable to look at, but has no café, just fishing boats and ruins. The flat needs serious work but Polly is stubborn, and right now tranquillity is what she needs. All she's bringing is her bed, her sofa and her bread-maker.
I completely enjoyed Polly's adventures settling in to the fading town, with a baby puffin to raise, an irate landlady who owns the miserable bakery and dislikes bread-making incomers, but friendly fishermen and honey-sellers. Baking and selling craft breads could get Polly thrown out of her flat, but what else is she going to do, given the state of the job market and an obvious demand for a quality product?
The countryside is elegantly described, as is the seascape, creating a totally immersive book, with the scent of baking yeasty bread and cheep of the puffin by day and the flash of the lighthouse by night. Swanky Americans and slow- talking Cornish folk populate the story, with occasional visits from chatty, opinionated, cheerful Kerensa.
If you've enjoyed Chocolat you will fall for Jenny Colgan's tale LITTLE BEACH STREET BAKERY and not only that, you will start baking your own bread. Polly endears herself to us by struggling, collapsing, starting again and still making some mistakes. Nobody is perfect. She learns, she grows to know who she is and what she loves. Let's all have as much fun reinventing ourselves. We could do with the positive outlook. Other women's fiction by Jenny Colgan includes stories about sweetshops and cupcake sellers; clearly she's found a great theme.
SUMMARY
In the bestselling tradition of Jojo Moyes and Jennifer Weiner, Jenny Colgan's moving, funny, and unforgettable novel tells the story of a heartbroken young woman who turns a new page in her life . . . by becoming a baker in the town of Cornwall
A quiet seaside resort. An abandoned shop. A small flat. This is what awaits Polly Waterford when she arrives at the Cornish coast, fleeing a ruined relationship.
To keep her mind off her troubles, Polly throws herself into her favorite hobby: making bread. But her relaxing weekend diversion quickly develops into a passion. As she pours her emotions into kneading and pounding the dough, each loaf becomes better than the last. Soon, Polly is working her magic with nuts and seeds, chocolate and sugar, and the local honey—courtesy of a handsome beekeeper. Packed with laughter and emotion, Little Beach Street Bakery is the story of how one woman discovered bright new life where she least expected—a heartwarming, mouthwatering modern-day Chocolat that has already become a massive international bestseller.
---
What do you think about this review?
Comments
No comments posted.

Registered users may leave comments.
Log in or register now!