"Another gritty crime story set in Iceland"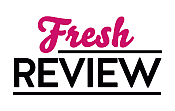 Reviewed by Clare O'Beara
Posted July 8, 2015

Mystery | Mystery Police Procedural
I've read a few books by Icelandic author, Arnladur Indridason about the unique landscape and difficult conditions on this volcanic island in the north Atlantic. The main detective is Erlendur Sveinsson of ReykjavĂ­k CID, a man trying to cope with the separation of his family, who has a modern outlook, if not a television.
REYKJAVIK NIGHTS are never uneventful, as drink causes many fractious incidents both domestic and public. When the busy policeman does get a break, he reconsiders the case of a tramp found drowned in old peat workings. Over the years he'd picked the homeless man Hannibal off the street more than once, to stop him from dying of exposure. The man's last refuge had been concrete pipe casings carrying geothermal heat to power the city's homes. He's not the only person to have died - or vanished. Could they all have died from exposure in the black winter nights, or is something else to blame?
I always love visiting Erlendur and learning more about this country. The sights vary from hot springs to Nissen huts left by American occupying forces during WW2. Fishing is the traditional occupation, but today there are just as many drug smugglers as anywhere else. Rather than serious crime though, I get the impression that most Icelandic people need to be saved from themselves. Heavily drunk drivers, no seatbelts worn, an assumption that someone vanished has jumped into the winter sea to commit suicide - if anyone not from the island wrote this they'd be accused of proliferating negative stereotypes.
Erlendur's social conscience forces him to keep asking about the dead tramp, finding out that he had been involved in a luckily quenched house fire, and that another tramp believes someone killed Hannibal. The stories are simply told, interlaced with Erlendur's daily work, and we learn how Hannibal had built army camps and airports in his younger days. Why would anyone have wanted to kill him? What tragedy had he known? And why was a single gold earring found in his makeshift camp?
If you enjoy gritty, atmospheric crime, you could hardly do better than Arnaldur Indriadason, and REYKJAVIK NIGHTS is a classic with all the expected motives from the most unexpected people.
SUMMARY
In this stunning prequel to his critically acclaimed Inspector Erlendur series, Arnaldur Indridason gives devoted fans a glimpse of Erlendur as a young, budding detective. The beat on the streets in Reykjavik is busy: traffic accidents, theft, domestic violence, contraband … And an unexplained death.
When a tramp he met regularly on the night shift is found drowned in a ditch, no one seems to care. But his fate haunts Erlendur and drags him inexorably into the strange and dark underworld of the city. The writer whose work The New York Times describes as "having the sweep and consequence of epic story telling" has outdone himself in this multi-layered and masterful suspense story. His latest book in the series, Strange Shores, was nominated for the 2014 Crime Writers of America Gold Dagger Award.
---
What do you think about this review?
Comments
No comments posted.

Registered users may leave comments.
Log in or register now!