Arnaldur Indridason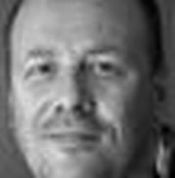 Arnaldur Indridason was born in Reykjavik on January 8 1961. He graduated with a B.A. degree in history from the University of Iceland in 1996. He was a journalist at Morgunbladid newspaper from 1981 – 1982 after which he became a freelance script writer. From 1986 – 2001 he worked as a film critic for Morgunbladid.
Arnaldur has published a number of thrillers, the first was Synir duftsins (Sons of Earth) in 1997. Most of his novels involve the same team of detectives. He has adapted three of his books for the Radio theatre at the Icelandic Broadcasting Service. Arnaldur is one of Iceland's leading crime story writers. He has received numerous awards for his books, among them the Glass Key Prize, an award given by Skandinaviska Kriminalselskapet (Crime Writers of Scandinavia) two years in a row, the first author to do so. In 2002 for his book Mýrin (Jar City, 2000) and in 2003 for Grafarþögn (Silence of the Grave, 2001). Silence of the Grave also received the Golden Dagger in 2005, hosted by the Crime Writer's Association in Britain. Arnaldur received The Drop of Blood, the Icelandic Crime Fiction Award, for Harðskafi (2007) and so was nominated for the Glass Key Prize a third time.
Arnaldur's books have been translated to a number of languages and been very well received abroad, as by readers and critics in Iceland. Arnaldur has received grants from The Icelandic Film Fund to write film scripts based on two of his novels. The Icelandic director Baltasar Kormákur (101 Reykjavík) premiered his film based on Mýrin (Jar City) in October 2006 and Snorri Thórisson is developing an international production of Napóleonsskjölin (Operation Napoleon).
Arnaldur Indridason lives in Reykjavik. He is married with three children.
Log In to see more information about Arnaldur Indridason
Log in or register now!
Series
Books:
The Shadow Killer, June 2018
The Flovent and Thorson Thrillers #2
Hardcover / e-Book
The Shadow District, November 2017
Hardcover / e-Book
Into Oblivion, February 2017
Trade Size
Into Oblivion, February 2016
Hardcover
Reykjavik Nights, May 2015
Inspector Erlendur
Hardcover / e-Book
Strange Shores, September 2014
Hardcover
Hypothermia, September 2010
Reykjavik Murder Mysteries, #6
Hardcover
Arctic Chill: A Thriller (Reykjavik Thriller), September 2009
Hardcover
Voices, October 2007
Reykjavik #3
Hardcover
Silence of the Grave, October 2006
Follow-Up to Jar City
Hardcover
Jar City, September 2006
Reykjavik Thriller
Paperback (reprint)