"This isn't your normal pawn shop ... or town."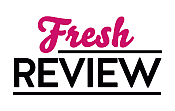 Reviewed by Annetta Sweetko
Posted July 4, 2015

A thief, a cop and a Greek Gods pawn shop. What could go wrong? Liberty Smith is fresh out of jail and the last thing she expects is to be put in charge of a pawn shop. The last thing she needs is to have GREEK GODS BEARING GIFTS. She wants to go far away and take her baby brother Frank with her if she can. Organizing the junk that is inventory at Titan Pawn and the employees that are not what they seem, is certainly not what she planned for the rest of her life. But you don't say no to a Greek God.
Justin Barrett is a fine cop, like his father before him. But Justin has a weak spot ... the girl he arrested and sent to prison. Now to save her and her pain in the butt brother Justin finds himself on a strange mission ... to 1983. With an odd watch guiding them and seeing Liberty in a sexy short red dress is all that's keeping him going.
GREEK GODS BEARING GIFTS is a different kind of paranormal. I would have to describe this book as cute, funny, sweet, fresh and different. Olympic View is a tourist attraction and home to some very unusual people, unless you have Greek Gods and Goddesses hanging around your neighborhood that is. Liberty is a thief but she wants to mend her ways but is somewhat easily distracted either by a challenge, her brother, a God or the cop she is enamored with. Justin is an interesting character... he's a cop, believes in the law but his heart is stolen by his little thief. He's also hoping that when all is said and done ... they can settle to a little simpler lifestyle. I have to admit this is the first book by author Cheryl Harper that I have read but with this offering I look forward to more, especially hoping for more Titan Pawn shop books.
SUMMARY
A thief. A cop. A Greek god's pawn shop.
Liberty Smith is certain putting two thieves in charge of a pawn shop is a terrible idea, even in Olympic View, tourist attraction and home to some people with unusual skills. Fresh out of prison, Liberty's ready to go straight, all the way to Omaha if necessary, and take her baby brother Frank with her. Organizing the junk passing for inventory at Titan Pawn and the employees who aren't all what they seem was never part of the plan.
Justin Barrett is a fine cop, just like his father before him. His only weak spot? The girl he put in prison who now has blood on her hands. Literally. To save pain-in-the- neck Frank and free Liberty to leave Olympic View, Justin joins a very strange mission. To 1983. With an odd watch and Liberty in the shortest red dress it's been his pleasure to see.
Greek Gods Bearing Gifts is a reunion story, sexy paranormal romance (75,000 words) featuring the charming god of thieves, two people who never stopped loving, and the underworld's all-you-can-eat rib buffet.
Excerpt
"What do we know about owning any kind of business, pawnshop or otherwise? This is the kind of place we used to hit, Frank." Or the kind of places she used to hit, mainly to keep him in food and clothing while their father was enjoying his life without them.

Resenting him for his mistakes was a waste of time.

He's your brother, Liberty. Family sticks together.

Her mother's voice was clear, more than a decade later.

"So, we're experts. We made a good living off of shady businesses. We ought to know every trick in the book to make this one work. Come on." Frank wrapped his hands around her arms and shook. "You can't help but see the opportunity here. I need you. Jail made you nervous. I get that, but this is our chance. Your chance to start fresh." He turned her to look down the street. "We're in the best location in town. All we need is luck, and this could be what we've been waiting for."

Liberty stared hard at the lopsided DEAD END sign hanging on the barricade that marked the end of the sidewalk in front of the shop and back at Frank.

"Plenty of parking." He shrugged like everyone could see the benefit of being literally the last stop before the dead end. "And the rest of the businesses are nice." They were. The street could be a beautiful movie set, perfectly clean and ready for its close-up. From here, she could see a statue of Kate and Leo, Titanic king-of- the-world style, a squeaky clean pie shop, two upscale dress stores, a glitzy gym, a florist, and what seemed to be a bookstore. All of them were painted in bright colors and well lit. They also seemed to be leaning as far away from the pawnshop as they could get.

The shoppers wandering the sidewalks were dressed well, selfies with movie scene statues and the Hollywood sign were flowing freely, and no one was casing the shops for the easiest target. Liberty wished for a single afternoon of being that carefree.

Her father had never quite forgiven her for moving to Olympic View to get a job after her mother died. Jobs were four-letter words to Art Smith. His escalating crimes made it clear Liberty had to find her own way and take Frank with her. Since she'd been seventeen, it had taken some ingenuity.

And larceny.

The pawnshop's gray paint, malfunctioning neon sign, and general air of surrender of the front window discouraged people from getting too close.

How had ugly Titan Pawn escaped a visit from the Fourteen, the force the gods used to police each other and the gifted while keeping their existence secret from the rest of humanity?

"What's the worst that could happen, Lib?" Frank's question was familiar. She could predict his irritation if she answered it. "I've got no money in this. If we walk out with none, what have lost?"

He had a point. He usually did. That was what made him so dangerous. Blaming him was easier than dealing with the fact that, even though she knew better, she still followed him. Tried to save him.

"Don't you know what kind of people come into pawnshops?" Liberty said and towed Frank farther away from the door. "Criminals. People who've stolen stuff and plan to dupe upstanding citizens into buying it. People like us, Frank. We'll be arrested in less than a week. Or worse!"

"What could be worse?" Frank asked.

"Death. Dismemberment. Those would be worse." But not by much.

Frank cocked his head to the side like he was considering her point. "Okay. Death and dismemberment would be worse. You definitely need to watch less true crime TV. I can't figure out what you think will happen. Surely with your special talent"—he tapped the end of his nose like that talent was a nose for… She had no idea what—"we'll have no problem keeping to the straight and narrow." He didn't turn his head but he looked out the corner of his eye to direct her attention behind him. "And did you miss the giant guarding the door? We'll hire a few more."

Liberty leaned around him to stare at the statue man standing next to the shop's glass door. His hands were clenched at his sides, his shoulders square. She wasn't sure he was breathing. Black ink trailed down his hard bicep and muscled forearm. Grim face. Nerdy black glasses that did little to distract from his dead stare.

"Okay, so that guy looks like he eats broken glass and shattered dreams and then craps machetes." She ignored Frank's strangled laugh as the giant's head turned. Nothing on his face changed. His lips didn't quirk. His eyebrows didn't arch. But he blinked twice. She was going to take that as surprise. Then he tipped his chin a fraction, gave it a small shake, and faced forward again.

It would be a much nicer thing to sign his paycheck than to meet him a dark alley…without a paycheck, so Frank had a point.

"You have quite a way with words." Frank frowned. "Be careful not to alienate our best employee." Our? Was he doing it again, talking her into going along with his plan?

She should have refused to get out of the car.
---
What do you think about this review?
Comments
No comments posted.

Registered users may leave comments.
Log in or register now!