"The Montgomery-Taggert Saga continues"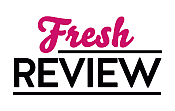 Reviewed by Helen Williams
Posted June 23, 2015

EVER AFTER is the third novel in the Nantucket Brides trilogy about the Montgomerys and Taggerts. EVER AFTER can be read as a standalone.
Ms. Deveraux started the Montgomery-Taggert saga back in her historical novels. The Montgomery and Taggert novels are a delightful read that will keep you laughing.
In EVER AFTER physical therapist Hallie Hartley arrives home early one day to discover that not only has a long lost relative left her a house on Nantucket Island but her stepsister Shelly is trying to steal it by pretending to be her. Hallie has always given up everything for Shelly, even her boyfriends. To distance herself from Shelly, Hallie decides to go to Nantucket.
When she arrives at her new inherited home she finds out she has a guest, James Taggert who is her new client. She's lead to believe that James has injured his leg in a skiing accident. She assumes that because of his wealth that James has lead a charmed life. She is continually surprised throughout his recovery because things are not as they appear. James has a dark secret and is tormented by nightmares that only Hallie's presence seems to calm him. Hallie suspects there is more to Jamie's injury than he's telling her.
His family arrives on the Island for a gala wedding. Hallie finally learns the secrets that James has been withholding about how he was injured and why his family is so protective of him.
If you want to learn about how the Montgomery-Taggert saga began you should read the historical novels. I really enjoyed Twin of Fire and Twin of Ice about twin sisters Houston and Blair. They were hilarious!
EVER AFTER is a great story that shows how Hallie finally learned to put herself first and how she stop letting Shelly use her to get whatever she wants. And James finally allowed himself to open his heart to love and not distance himself from his family. They have the assistance of two resident ghosts to help them realize their love for each other.
SUMMARY
New York Times bestselling author Jude Deveraux's eagerly awaited third novel in her blockbuster Nantucket Brides trilogy continues the spellbinding saga of the Montgomery-Taggerts, set on an island steeped in beauty and unforgettable romance.

Life is anything but perfect for Hallie Hartley, a young physical therapist who has given up nearly everything—even her love life—for her beautiful blonde stepsister, Shelly. Though Shelly's acting career has never taken off, she has certainly perfected the crocodile tears to get what she wants—which all too often means Hallie's boyfriends. When Hallie arrives home early from work one fateful day, she makes two startling discoveries that will turn her life upside down: Not only has a mysterious relative left Hallie a house on Nantucket, but Shelly has been trying to steal it. Desperate to put her troubles behind her, Hallie impulsively flies to Nantucket.

New trouble, however, has already settled into Hallie's guest room in the form of her newest client. Hallie is told that wealthy, young James Taggert has injured his leg in a skiing accident. Assuming that the devastatingly handsome man has led a charmed life, Hallie is surprised by Jamie at every turn throughout his recovery. His attentions draw her out of her shell—but he has a dark secret, and is tormented by nightmares that only her presence can keep at bay. She suspects there's more to his injury than he's letting on.

On this gorgeous island rich in history, magic is everywhere, even in Hallie's own backyard. As Jamie's relatives arrive for a wedding gala, something wonderfully unusual is in the air. There's an aura of romance—enhanced by a pair of matchmaking ghosts and a colorful island legend. In their own little corner of the world, Jamie and Hallie unravel the timeless secrets of their own hearts, and a very special story of True Love destined to last forever after.
---
What do you think about this review?
Comments
No comments posted.

Registered users may leave comments.
Log in or register now!