"When the housemaid arrives at a resort - so does murder"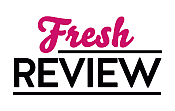 Reviewed by Clare O'Beara
Posted June 15, 2015

Multicultural African-American | Mystery Woman Sleuth | Multicultural Mystery
In this Blanche White mystery, we meet a comfortably built lady in North Carolina, who is managing to put the two children she adopted when her sister died, through a good school. The kids want to vacation with well-off friends in a resort outside Boston, and that's when the trouble starts. BLANCHE AMONG THE TALENTED TENTH gets straight into a vexed question; is this handsome and smart ebony- skinned lady considered too black, in a resort full of black people using skin whiteners and hair straighteners?
Amber Cove resort was created by a wealthy black man frustrated at his non-acceptance in other resorts. By now anyone is welcome, but the pool of people are longstanding family cottage owners in most cases. Blanche's children want to fit in with their rich friends. But Blanche cleans people's homes and buys pricey labels at thrift stores. Her skin is only a part of her culture and family, and she has no intention of pretending to be someone she's not. This is the atmosphere prevailing when Blanche finds a suicide note on the beach with a pile of men's clothes. The note confesses to a murder.
Blanche has to comfort the vanished man's family as well as her children. She receives some confidences which make her unsure of the note's truth. Asking questions though, doesn't make her popular with someone unknown who has a lot to lose.
Culture contrast and social comment abound. Blanche's earthy nature is matched by some of the other mature ladies who, disregarding the snobs, chat about their first husband or years of travel. There is occasional strong language and adult content. Centuries of civil rights issues are recalled as readily as yesterday's scandals. Sadly we see that snobbery is part of human nature, and some insecure people will take advantage of any difference to make themselves feel a little higher in status. Murder knows no boundaries, on the other hand.
The warmth of personality is matched by the cool Maine ocean, while the mounting tension draws us closer to Blanche as she tries to protect those she loves. Barbara Neely has written a confrontational story in BLANCHE AMONG THE TALENTED TENTH but we emerge with a great deal more respect for the housemaid than for some of the wealthy resort visitors. Try this tale; you may like it, and it'll shake up any preconceptions you might hold.
SUMMARY
BLANCHE AND THE TALENTED TENTH The second, ground-breaking mystery featuring African- American maid and amateur sleuth Blanche White by Agatha, Anthony, and Macavity Award winning Author Barbara Neely
When Blanche White moved north to Boston, she believed it would be a better place to raise her kids, especially after she got them into an elite private school. But now her children are becoming elitist and judgmental, acquiring more attitude than education. So when she and her kids are invited to Amber Cove, an exclusive resort in Maine for wealthy blacks, Blanche jumps at the chance to see how the other half lives and maybe stop her kids turning into people she doesn't want to know. When one of the guests kills himself, and another is electrocuted in her bathtub, Blanche becomes an accidental detective once again, using her sharp wit and keen social insight to peel back some disturbing color and class distinctions within the black community that may have driven someone to murder.
---
What do you think about this review?
Comments
No comments posted.

Registered users may leave comments.
Log in or register now!