"Another stunning chapter in Katherine Harbour's dark and mystical faerie world"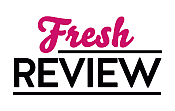 Reviewed by Debbie Wiley
Posted June 15, 2015

Romance Contemporary | Romance Paranormal
Serafina "Finn" Sullivan thought she'd faced the worst, between her sister's suicide and the dark secrets about the Fata family in her new home of Fair Hollow. Finn knows all too well that the supernatural is real but things seem to have settled down just a bit in Fair Hollow. Unfortunately, it's just the calm before the storm as Finn is about to risk everything and everyone to uncover the truth about her sister.
BRIAR QUEEN is the second book in Katherine Harbour's Night and Nothing series. I highly suggest reading the series in order as Katherine Harbour's faerie world is a complex one, full of shifting alliances and relationships. A general overview is provided but events from the first book are frequently referenced, particularly the atrocities committed by Reiko Fata and her court. The glossary of names and Fata words is particularly helpful, along with the list of characters that indicates both nicknames and whether one is a professor, blessed, or Fata.
Katherine Harbour's lyrical storytelling is once again an integral part of the success of BRIAR QUEEN. Katherine Harbour weaves in various faerie mythology and lore and I particularly love the way she utilizes poetry in BRIAR QUEEN. I found myself revisiting poems such as Christina Rossetti's "Goblin Market" and finding new appreciation for them within the context of Katherine Harbour's imaginative world.
I can't rave enough about the vibrant and lush world building in BRIAR QUEEN! Katherine Harbour takes readers into the darkness and shows us how love glimmers as the hope that can conquer all, no matter the odds. We visit the Ghostlands in BRIAR QUEEN and oh, what a horrifying and eerie world, where fluctuating timelines and realities are the norm. The horrors of stitchery and the Jacks and Jills crafted by the Fatas are nightmare- worthy.
BRIAR QUEEN is another stunning chapter in Katherine Harbour's dark and mystical faerie world. Set aside some time for reading as BRIAR QUEEN is the sort of tale you sink into and savor each and every word. Words have power and Katherine Harbour shows this in multiple ways through her marvelous storytelling. If you like your faerie tales dark and disturbingly beautiful, then give BRIAR QUEEN a try. I can't wait to see what is in store next in the Night and Nothing series!
SUMMARY
The dark, moody, and mystical fantasy begun in Thorn Jack, the first novel in the Night and Nothing series, continues in this bewitching follow up—an intriguing blend of Twilight, Buffy the Vampire Slayer, Alice in Wonderland, and A Midsummer Night's Dream—in which Finn Sullivan discovers that her town, Fair Hollow, borders a dangerous otherworld . . .
Serafina Sullivan and her father left San Francisco to escape the painful memory of her older sister Lily Rose's suicide. But soon after she arrived in bohemian Fair Hollow, New York, Finn discovered a terrifying secret connected to Lily Rose. The placid surface of this picture-perfect town concealed an eerie supernatural world—and at its center, the wealthy, beautiful, and terrifying Fata family.
Though the striking and mysterious Jack Fata tried to push Finn away to protect her, their attraction was too powerful to resist. To save him, Finn—a girl named for the angels and a brave Irish prince—banished a cabal of malevolent enemies to shadows, freeing him from their diabolical grip.
Now, the rhythm of life in Fair Hollow is beginning to feel a little closer to ordinary. But Finn knows better than to be lulled by this comfortable sense of normalcy. It's just the calm before the storm. For soon, a chance encounter outside the magical Brambleberry Books will lead her down a rabbit hole, into a fairy world of secrets and legacies . . . straight towards the shocking truth about her sister's death.
Lush and gorgeously written, featuring star-crossed lovers and the collision of the magical and the mundane, Briar Queen will appeal to the fans of Cassandra Clare's bestselling Mortal Instruments series and Melissa Marr's Wicked Lovely.
---
What do you think about this review?
Comments
No comments posted.

Registered users may leave comments.
Log in or register now!