"Helping the wrong patient lands a right-to-die advocate in more trouble than she could imagine."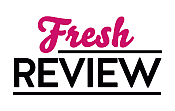 Reviewed by Unassigned 1_Reviewer
Posted May 18, 2015

Known only as Kali, she assists the terminally ill to die with dignity. She's affiliated with a euthanasia group called Gifts of Deliverance, which has a network of 2600 people working is various ways to perfect assisted suicide.
Recently, Kali has been seeing a patient named Leland, but when she makes her final visit, she realizes it's all been a hoax. Leland traps her, keeping her captive until she agrees to his unusual demands.
Even though Leland is a member of the FBI, they cannot help him exact the vengeance he seeks. That's why he needs Kali. Blackmailed into doing something beyond rational reason, Kali becomes involved with Leland and his group in their complex scheme to seek revenge. However, things don't go quite as planned, leaving Leland and Kali questioning the obscure regions of right-and-wrong.
Alex Dolan makes an engrossing debut with THE EUTHANIST. He writes a riveting and imaginative narrative as he deftly enhances a currently relevant plot with vivid characterization. Dolan hooks readers from the very start, ratcheting up the tension and suspense until the shocking ending. As a thriller writer, Alex Dolan is set to be one of the best.
SUMMARY
In this auspicious debut, Alex Dolan announces himself as a virtuoso of psychological suspense and a rightful heir to masters of the genre like Gillian Flynn and Megan Abbott.
A young woman helps to end the lives of people with terminal diseases, her reasons her own. When she helps the wrong person, she will be roped into a plot to gain vengeance on behalf of dozens. Her journey will make her question everything she ever thought she knew about herself. And the last life she ends may be her own.
They know her as Kali. She is there to see them off into the afterlife with kindness, with efficiency, and with two needles. She's been a part of the right-to-die movement for years, an integral member, complicit in the deaths of twenty-seven men and women, all suffering from terminal illnesses.
And she just helped the wrong patient.
Leland Moon has been with the Bureau for his entire career, but even as a respected agent, he was unable to keep his own son from being kidnapped on his way to school. When his boy finally came home, he told terrifying stories of his captors, and his nightmares haven't stopped since.
Moon draws Kali into his mission, a mesmerizing cat-and- mouse game with two ruthless predators—one behind bars, one free—who hold the secrets that could bring comfort to the families of their victims. This powerful journey towards grace and towards peace will force both Leland and Kali to question everything they believe to be true and just.
---
What do you think about this review?
Comments
No comments posted.

Registered users may leave comments.
Log in or register now!