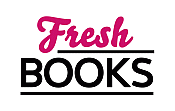 Summer reads begin in June!
"Exciting, innovative, thrilling: outstanding from beginning to end!"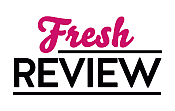 Reviewed by Monique Daoust
Posted May 7, 2015

Fiction Media Tie-In | Romance Historical | Romance Paranormal
In 1722, a hurricane destroyed everything Klaus, Rebekah and Elijah, the Mikaelson vampire siblings, had worked for. In the year 1766, New Orleans appears relatively calm: the werewolves are almost completely out of the picture, a few witches still hover around the city, and the Original vampires are in control. However things are brewing at Lily Leroux's; she is now in charge of the city's witches and plans to avenge what injustices were committed against her people, for which she holds the vampires responsible. Mostly one vampire: Klaus, impetuous, hot-headed, unpredictable Klaus, who seems bent on destroying everything he touches. Klaus has been nursing an obsession for the past 44 years, and when he concludes a secret deal that could give him what he wants so badly, his recklessness backfires disastrously when he is betrayed in a big way, and hell hath no fury like a Mikaelson double-crossed! I devoured the first instalment of this brilliant series, and I was awaiting book two, THE ORIGINALS: THE LOSS, with bated breath, and I never thought it could surpass THE RISE, but it does! I picked up THE ORIGINALS: THE LOSS and didn't stop reading until the last page was turned. Ms. Plec doesn't waste one page, and we dive right into this utterly compelling story. The story is so tightly plotted, and so captivating that, surprisingly enough, THE ORIGINALS: THE LOSS can be read as a standalone; the author provides the necessary background details that a new reader will be as enthralled. Brace yourselves, paranormal fans, because THE ORIGINALS: THE LOSS is one remarkable book! Charismatic Klaus, who is mayhem personified, is probably one of the best characters in literature, period. He is a testament to Ms. Plec's extraordinary skills that I adore to hate him: he is definitely not nice but so wickedly entertaining! Ms. Plec adds even more layers to the Mikaelsons, who were very complex to begin with, and manages to push the boundaries of the already fascinating world of The Originals. The author's writing is fluid, polished, and always impeccable whether describing gory and violent scenes or waxing poetic over everyday trifles, or affairs of the heart. Yes, love blooms for two of our Original vampires. THE ORIGINALS: THE LOSS is exciting, innovative, action- packed; there are several epic shockers, and Ms. Plec builds the suspense to an almost unbearable crescendo until the very end. Compelling new characters are introduced, unimaginable alliances are made, and I can't wait to see what will happen next. THE ORIGINALS: THE LOSS is one of the best paranormal books I have ever read.
SUMMARY
Family is power.
The Original vampire family swore it to each other a thousand years ago. They pledged to remain together always and forever. But even when you're immortal, promises are hard to keep. After a hurricane destroyed their city, Klaus, Elijah and Rebekah Mikaelson have rebuilt New Orleans to even greater glory.
The year is 1766. The witches live on the fringes in the bayou. The werewolves have fled. But still, Klaus isn't satisfied. He wants more. He wants power. But when Klaus finally finds a witch who will perform a spell to give him what he desires most, she secretly uses Klaus to unleash a curse—one that brings back hundreds of her ancestorsâ €"and begins a war to reclaim New Orleans. As the siblings fight off the attack, only one thing's for certain—the result will be a bloodbath.
---
What do you think about this review?
Comments
No comments posted.

Registered users may leave comments.
Log in or register now!