"A compelling historical taking on what it means to be a woman at the end of the nineteenth century."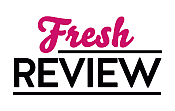 Reviewed by Lauren Troy
Posted May 7, 2015

Flossie Jayne lives for her painting life as we begin Deeanne Gist's latest tale into the world of the late nineteenth century. There is really only one respectable position a woman can hold in this world —the role of wife and child bearer, which Flossie looks forward to, until her tuition at the School of Applied Design is revoked by her father, and her dreams of painting are dashed in favor of staying home with her mother. Such treatment angers Flossie, and soon she begins to question the very ideas she's bound to—of giving up her wages to the men in her life and not having the choice to pursue painting as she pleases.
TIFFANY GIRL twists real life events into a compelling fictional story and takes on feminism long before its heyday, giving readers insight into the role of women many decades before.
Gist is fascinated by the 1893 World's Fair set in Chicago, and she makes it one of the first points of tension in the story when the glassworkers at Tiffany's go on strike and Louis Tiffany comes calling for women to fill the jobs instead. Flossie, in need of money for her art school tuition, takes Tiffany up on his offer and is surprised at the fallout of her actions. What is a basic right today was not in the 1890's—leaving home an unmarried woman is seen as disgraceful and a surefire way for Flossie to end up an old maid, husbandless and childless.
But Flossie is determined to fit in and thrive in her new circumstances, and such courage keeps readers rooting for her success. TIFFANY GIRL is a compelling historical novel full of love, suspense, and above all, what it means to be a woman at the end of the nineteenth century.
SUMMARY
From the bestselling author of It Happened at the Fair and Fair Play comes a compelling historical novel about a progressive "New Woman"—the girl behind Tiffany's chapel— and the love that threatens it all.
As preparations for the 1893 World's Fair set Chicago and the nation on fire, Louis Tiffany—heir to the exclusive Fifth Avenue jewelry empire—seizes the opportunity to unveil his state-of-the-art, stained glass, mosaic chapel, the likes of which the world has never seen.
But when Louis's dream is threatened by a glassworkers' strike months before the Fair opens, he turns to an unforeseen source for help: the female students at the Art Students League of New York. Eager for adventure, the young women pick up their skirts, move to boarding houses, take up steel cutters, and assume new identities as the "Tiffany Girls."
Tiffany Girl is the heartwarming story of the impetuous Flossie Jayne, a beautiful, budding artist who is handpicked by Louis to help complete the Tiffany chapel. Though excited to live in a boarding house when most women stayed home, she quickly finds the world is less welcoming than anticipated. From a Casanova male, to an unconventional married couple, and a condescending singing master, she takes on a colorful cast of characters to transform the boarding house into a home while racing to complete the Tiffany chapel and make a name for herself in the art world.
As challenges mount, her ambitions become threatened from an unexpected quarter: her own heart. Who will claim victory? Her dreams or the captivating boarder next door?
---
What do you think about this review?
Comments
No comments posted.

Registered users may leave comments.
Log in or register now!