"What secrets will be revealed by the theft of the genestock?"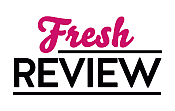 Reviewed by Debbie Wiley
Posted May 5, 2015

The genetically modified humans known as gems have been given freedom but the new relationship between gems and their former enslavers, the gemtechs, is an uneasy one. Zavcka Klist hopes to capitalize on the new relationship by changing the direction of her company, from one of enslavement to one that is mutually beneficial. Not everyone is convinced of Zavckay's motivations, however, and gem Aryel Morningstar is keeping a close eye on the new alliance. Meanwhile, someone has stolen genestock from Zavcka's company and the answers behind the theft will reveal some very dark secrets.
BINARY is the second book in Stephanie Saulter's thought provoking science fiction series. While the story can stand alone, I highly suggest reading the first book, Gemsigns, first as it gives a much more thorough portrait of the struggle between the gems and the gemtechs. The divisions are much more subtle in BINARY as society has freed the gems from the overt enslavement. Stephanie Saulter does a marvelous job at portraying the hidden legacies that are left behind after a lengthy enslavement.
BINARY is a spectacular second entry into Stephanie Saulter's intellectual science fiction trilogy. As with Gemsigns, the storyline in BINARY starts off slowly but quickly picks up pace. I particularly like the flashback scenes as Stephanie Saulter does a marvelous job at broadening our perspectives, both on the diabolical work done by the gemtechs as well as the actual characters themselves. I can't wait to see what the third and final book has in store for us!
Learn more about Binary
SUMMARY
Zavcka Klist has reinvented herself: no longer the ruthless gemtech enforcer determined to keep the gems they created enslaved, she's now all about transparency and sharing the fruits of Bel'Natur's research to help gems and norms alike.
Neither Aryel Morningstar nor Dr. Eli Walker are convinced that Klist or Bel'Natur can have changed so dramatically, but the gems have problems that only a gemtech can solve. In exchange for their help, digital savant Herran agrees to work on Klist's latest project: reviving the science that drove mankind to the brink of extinction.
Then confiscated genestock disappears from a secure government facility, and the more DI Varsi investigates, the closer she comes to the dark heart of Bel'Natur and what Zavcka Klist is really after-not to mention the secrets of Aryel Morningstar's own past...
---
What do you think about this review?
Comments
No comments posted.

Registered users may leave comments.
Log in or register now!