"A warrior and his maiden bride must learn to love amidst scandals and secrets in the Tudor Court."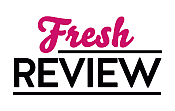 Reviewed by Auriette Lindsey
Posted May 3, 2015

Romance Erotica Sensual | Romance Historical | Erotica Historical
The court of King Henry VIII is a place for intrigue and lust -- as long as you're not the queen. In WOLF BRIDE, Eloise Tyrell is a lady in waiting to Henry's second wife, Anne Boleyn. She knows the queen's secrets -- and she has a forbidden flirtation of her own with a handsome courtier. Her father, though, has plans for Eloise. He has promised her in marriage to a rough soldier, Lord Wolf.
Wolf fell in love once, years ago. He has promised himself that he will not make the same mistakes. He will take a firm hand with his new, young bride. He soon finds that he doesn't want to break her spirit, but when Queen Anne is tried for treason, Wolf may have to break Eloise's heart to save her from the Tower and the axe.
I've read a great deal of fiction and non-fiction about the Tudor Court, and I enjoyed the way author Elizabeth Moss weaves historical characters and details into WOLF BRIDE. The tension at court around Anne's trial is palpable. I found it quite enjoyable from that standpoint.
This is a story where if the characters just talked honestly to each other, they would avoid a lot of drama. Moss generally gives good reasons why they keep their thoughts to themselves, but it is frustrating in some scenes.
If you enjoy intense and graphic sex scenes, you're in for a treat here. Wolf is a domineering but usually patient lover, and Eloise is a young bride intrigued and tantalized by the acts he asks her to perform.
I recommend WOLF BRIDE for readers who enjoy the Tudor period and steamy historical romance. If you like this book, you'll be delighted to hear it's the first in Moss' Lust in the Tudor Court series.
SUMMARY
Hilary Mantel meets Sylvia Day: the first installment in a deliciously erotic trilogy, set against the sumptuous backdrop of the scandal-ridden Tudor Court.
Bound to him against her will...
Lord Wolf, hardened soldier and expert lover, has come to King Henry VIII's court to claim his new bride: a girl who has intrigued him since he first saw her riding across the Yorkshire moors.
Eloise Tyrell, now lady-in-waiting to Queen Anne Boleyn, has other ideas. She has no desire to submit to a man she barely knows and who-though she is loath to admit it-frightens her more than a little.
Their first kiss awakens in both a fierce desire that bares them to the soul. But as the court erupts into scandal around the ill-fated Queen, Eloise sees firsthand what happens when powerful men tire of their wives...
---
What do you think about this review?
Comments
No comments posted.

Registered users may leave comments.
Log in or register now!