"Multiple mysteries to puzzle and delight readers!"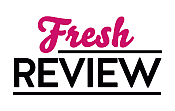 Reviewed by Miranda Owen
Posted May 3, 2015

Mystery Cozy | Mystery Culinary
MUSSELED OUT is Book three in the Maine Clambakecozy mystery series by Barbara Ross. This series by Barbara Ross just keeps getting better! Supporting characters from previous books get fleshed out a little more in MUSSELED OUT, and there are multiple mysteries to puzzle and delight readers. I'm happy to see more of Julia's friend Quentin. Even though he is frustratingly silent at times, he gets her to think about her choices in a different way.
I love that there is more than one mystery in MUSSELED OUT. Having both a murder and a missing man early on in the mystery helps make for a fascinating whodunit. Barbara Ross captures the reader's imagination with so much of the action taking place out on the water. While reading MUSSELED OUT, I can picture the windswept shore, the choppy water that can either paint a pretty picture or turn ominous. Barbara Ross creates a wonderful feeling of paranoia in MUSSELED OUT, where anybody could be a suspect. With so many of the people that Julia knows and cares about being suspects, the story has an emotional punch.
Once again, Julia's inner debate over what direction to take in her life is major theme in MUSSELED OUT. Her life is at a crossroads, and she seems a little isolated at times -- with her sister's family dealing with their own issues, her mother taking a new and mysterious turn in life, and some things still unresolved with her boyfriend Chris. I love the direction Barbara Ross decides to go with Julia's career and romantic relationship. Julia is a very likable and sympathetic main character.
MUSSELED OUT is a multifaceted and compelling cozy mystery with the right balance of riddles and romance. The well-developed characters and their relationships with each other keep me coming back for more. MUSSELED OUT had me hooked from beginning to end. I eagerly await the next installment in this series by Barbara Ross to see what's up next for Julia.
SUMMARY
The busy summer tourist season is winding down in Busman's Harbor, Maine, but Julia Snowden senses trouble simmering for the Snowden Family Clambake Company. Shifty David Thwing--the "Mussel King" of upscale seafood restaurants-- is sniffing around town for a new location. But serving iffy clams turns out to be the least of his troubles. . .

When Thwing is found sleeping with the fishes beneath a local lobsterman's boat, the police quickly finger Julia's brother-in-law Sonny as the one who cooked up the crime. Sure, everyone knows Sonny despised the Mussel King. . .but Julia believes he's innocent. Proving it won't be easy, though. It seems there's a lot more than murder on the menu, and Julia needs to act fast. . . Includes Traditional Maine Clambake Recipes!
---
What do you think about this review?
Comments
No comments posted.

Registered users may leave comments.
Log in or register now!